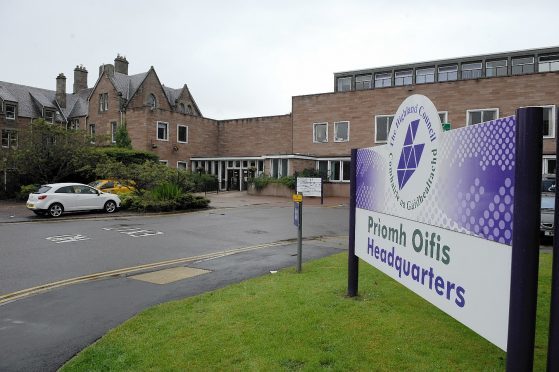 A run-down corner block in central Inverness is set for redevelopment into a modern retail and residential building.
Highland councillors yesterday approved proposals for the new development on the corner of Academy Street and School Lane currently occupied by the former Farmfoods store.
The building will include four small retail units at street level, and 19 one-bedroom flats and 18 two-beds on the upper floors.
The homes are classed as 'affordable mid-market rentals' and will be managed by the council and Highland Housing Alliance.
The proposal, by Capital Developments Ltd, was previously knocked back for being too high at five storeys, and for using inappropriate materials such as red and yellow reconstituted stone instead of natural stone.
The building is now four storeys, with the upper floor set back and heavily-glazed to break up the front aspect, and the finish will be natural stone in keeping with nearby buildings.
Councillors Richard Laird and Andrew Baxter pressed planning officials about potential overshadowing on surrounding buildings at the front and rear. They were told that modelling had shown that there would be a slight increase in overshadowing on some properties, but only at certain times of day.
Mr Laird added that while he agreed the plans were significantly improved, the application frustrated him.
He said: "It is a grotty corner, but the building is still too high, it looms above and overshadows other residential properties.
"If you look at the nearby Pentahotel, a massive monolithic concrete block which sticks out like a sore thumb, we run the risk of a similar effect. There is still potential to come up with a better development while not having such a detrimental effect at this end of Academy Street. None the less I am swung by the affordable housing aspect."
Council leader Margaret Davidson said: "It's a real judgment call about the skyline. The one to turn down is the Pentahotel but we have to live with that. I appreciate the efforts made and torn between supporting and saying go away and come back with something smaller, but on balance I support it."
Committee chairman Jimmy Gray said: "It's a vast improvement. if we need developments to go ahead we can't impose too many limits."