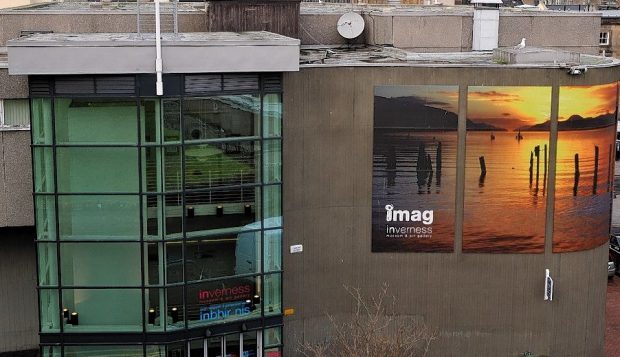 Lighting 'fins' are to be erected around the Inverness Museum and Gallery (IMAG) site and beyond to provide artistic wayfinders for visitors.
Highland councillors yesterday approved plans for the installation, which will be placed to highlight routes and key points on the site.
The galvanised steel fins will be of different thicknesses and heights, and will extend along the length of Castle Steps and down Castle Wynd.
The fins appear narrow when viewed from the front, and range in depth from one and half inches, to just over four inches.
Some of the fins will have integrated dimmable LED lights which will be programmed to show different displays and patterns.
RNIB Scotland, the charity for those with sight loss, initially expressed concerns about the proposal, but after meeting with planning officials in February, withdrew their objections.
A new handrail with integrated lighting will also be installed on the staircase leading to the rear car park of the Town Hall, and the street lighting on Bridge Street will be improved.
Councillors also agreed to the re-rendering of the toilet block on the IMAG site.