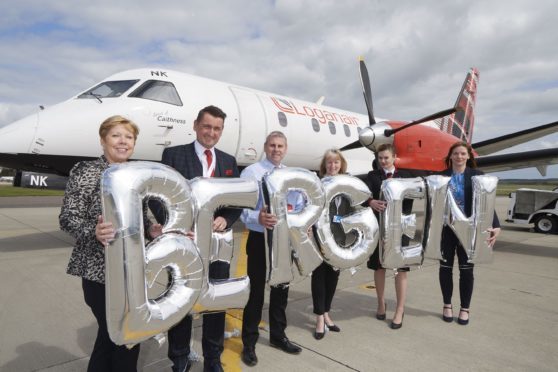 Direct flights from the capital of the Highlands to Norway's second largest city are now a possibility after Loganair launched three flights a week from Inverness to Bergen.
Services will take place on Tuesdays, Thursdays and Sundays with a journey time of one hour and 25 minutes, offering holidaymakers and business clientele the opportunity to explore what Norway has to offer.
Kay Ryan, Loganair's commercial director said: "It's fantastic to be able to create a direct link between Inverness and Bergen – directly benefiting both regions.
"Bergen is the ideal place for a holiday with so much on offer for visitors and we're confident this will be a busy route for customers in Inverness. Early bookings have been encouraging, as people rush to get a holiday planned before peak season.
"Equally, we're excited about opening up Inverness to tourists from Norway, using it as a base to explore the Highlands while also making both markets accessible for regional trade. There was demand from the business community in Inverness for a link to be established so we've worked to make this happen.
The coastal city of Bergen is surrounded by mountains and fjords, with its setting inspiring the makers of Disney's hit animation, Frozen.
Weekday services from Inverness to Bergen will depart at 10.35am, with this time changing to 1:55pm on Sundays.
Graeme Bell, Inverness Airport's managing director said: "The Highlands are a popular destination for Scandinavian visitors. These additional services further increase connectivity between Scotland and Norway. We have been working with local businesses, in Scotland and Norway, to provide routes that best meet their needs.
"This new Bergen route is a result of that hard work. Scandinavia is a valuable market for business and leisure travellers, we look forward to supporting the new service and we are continuously looking for additional routes."
Lead-in fares are to begin at £90.46, including 20kg of complimentary baggage allowance as the first direct airlink between the two cities commences.