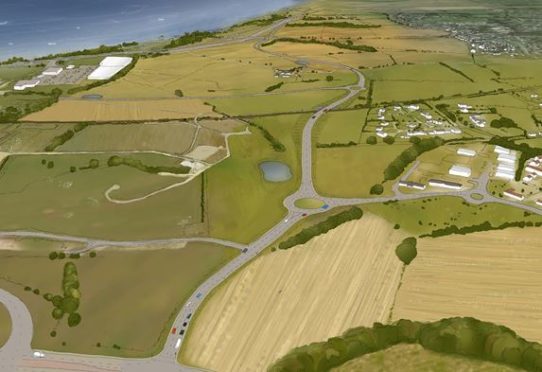 New plans unveiled for the multi-million pound 'East Link' road in Inverness – connecting the A96 with the A9 to the south – is a "win, win, win" for the city, it was claimed last night.
The proposals laid before the public for the first time yesterday aim to ease congestion across the Highland capital – and at the same time provide enhanced facilities for cyclists and pedestrians.
When completed the 1.5-mile road – which could cost around £35million – will connect with the recently opened West Link, resulting in traffic travelling from east of Inverness can reach the A82 road to the west, including Fort William, without going through the city.
The A9/A96 Inshes to Smithton scheme – along with £135 improvements to be carried out at Longman Roundabout and Kessock Bridge – could free Inverness up to the most free-flowing traffic it has seen in decades.
The proposals include a three-metre shared surface on both sides of the carriageway and a dedicated cycleway and separate footway linking to Inverness Retail and Business Park.
The cycling and pedestrian improvements will also connect into the existing core path, local path and national cycle networks.
Local Councillor Ken Gowans described the project, along with the Longman scheme, as exciting for the Highlands, helping ease the continual traffic congestion problems experienced around the city.
He said: "It is a win, win, win.
"It is a win as it will connect the trunk. It is a win by easing congestion over the Kessock Bridge. And it is a win to local residents who will get easier access to the retail park and the rest of the city."
Transport Minister Humza Yousaf said: "As part of the Scottish Government's commitment within the £315 million Inverness and Highland City-Region Deal, we are progressing our plans for a single carriageway road connecting Inshes and Smithton.
"We are now able to let locals and road users see and comment on the updated proposals including our exciting plans for enhanced provision for cyclists and pedestrians."
He also confirmed a decision has been taken to progress an option to the east of Ashton Farm as part of the preferred option.
The biggest difficulty in the project could be opposition by some landowners, and could lead to compulsory purchase orders having to be processed by the government.
The first drop-in session took place yesterday at Raigmore Community Centre, with the second taking place at Smithton-Culloden Free Church today between noon and 7pm.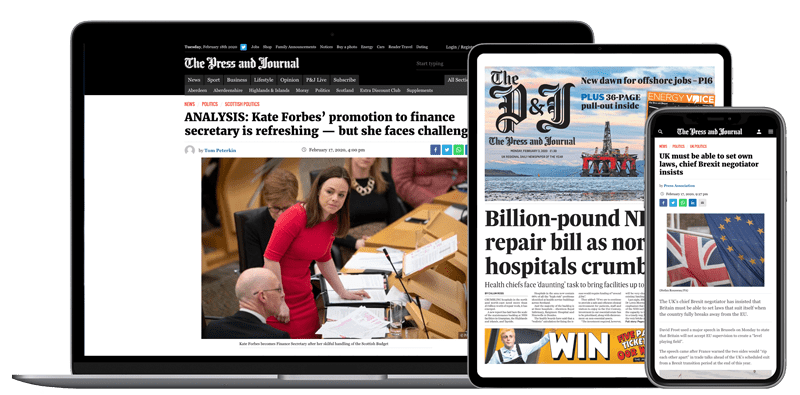 Help support quality local journalism … become a digital subscriber to The Press and Journal
For as little as £5.99 a month you can access all of our content, including Premium articles.
Subscribe