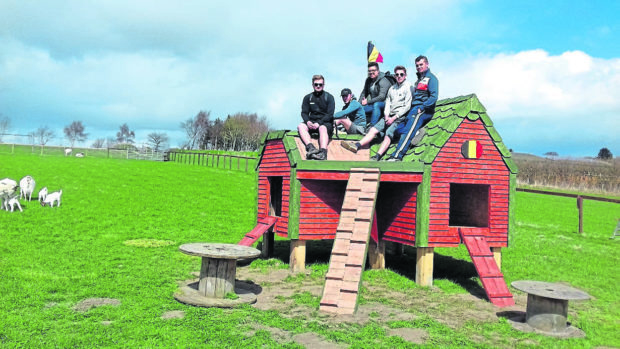 Seven students from Cantraybridge College in Inverness have experienced a taste of working life in Belgium.
Funding has allowed them to take part in a two-week Erasmus+ programme. It has given the students from Scotland's unique further education college for young adults with additional support needs the opportunity to live and work abroad, building vital skills and increasing self-confidence.
Six students undertook work experience in painting and decorating within schools, children's clubs and businesses in the Antwerp area, with an additional student interested in an equine career learning the ropes and reins at a stables in Manege den Dries.
The reciprocal exchange programme also saw eight students from Belgium arrive in Inverness to take part in varied work programmes, including retail experience with MacGregor Industrial Supplies and Oxfam, wood skills from Cantraybridge's Wood Skills Training Centre, property maintenance and horticulture.
Jenny Liddell, chief executive of Cantraybridge College, said: "At Cantraybridge, we work with a range of incredibly talented students with a diverse variety of interests and skills. By partnering with Erasmus+ and SYNTRA Flanders, we were able to provide the opportunity for them to build on their existing skills on an international scale, interacting with different cultures and learning how working practices differ around the world."