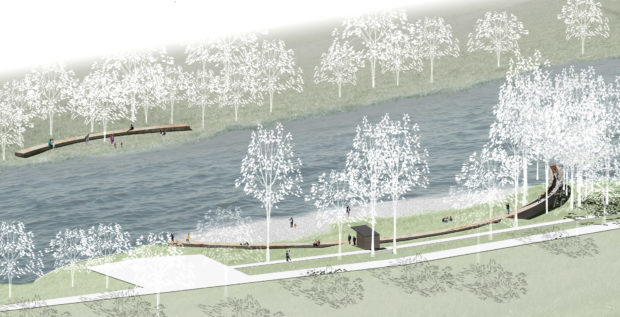 New plans for artwork along the River Ness have been unveiled, two years after the last project was controversially scrapped.
Artists Sans façon and OSA have today unveiled their new concept for 'the Gathering Place,' the centrepiece of the River Ness Public Art project.
The artwork, entitled 'My Ness,' will be sited at the Little Isle Pool, Fisherman's Car Park.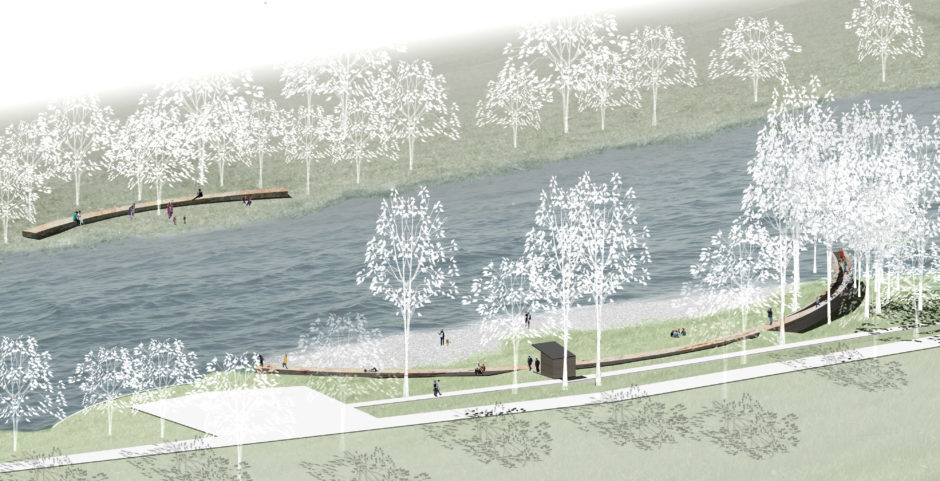 Highland Council said the design has been developed through extensive consultation with those who know, use and love the river.
Last autumn, the artists set up a large screen in Inverness Railway Station to show a specially commissioned film of the river and invited people to come and share their stories, views and reminiscences.
Tristan Surtees of Sans façon is in Inverness this week to launch the new design to an invited audience of stakeholders before they go forward to the detail planning and design process.
He said: "The work aims to complement the river and people's relationship to it, to frame and invite others to appreciate it.
"A thin ribbon of stone frames the Ness, starting as an access, becoming a path to run along for a child, a bench for reading a book, a viewing point up and down the river, a back-rest for looking across it.
"In its upstream portion it weaves through the trees and bushes to offer a unique view up the river or back to the Castle and Cathedral."
Chairwoman of the Inverness City Arts working group, councillor Isabelle MacKenzie said: "The new concept fully meets the brief and comes highly recommended by the Evaluation Panel.
"It is pleasing to see how the artwork 'My Ness' embraces both sides of the river and I am confident that it will enhance the location and be very well received by everyone."
The River Ness Public Art Project is funded by Creative Scotland (£305,000), City of Inverness Common Good Fund (£250,000), HIE (£66,000) and Highland Council (£106,000).