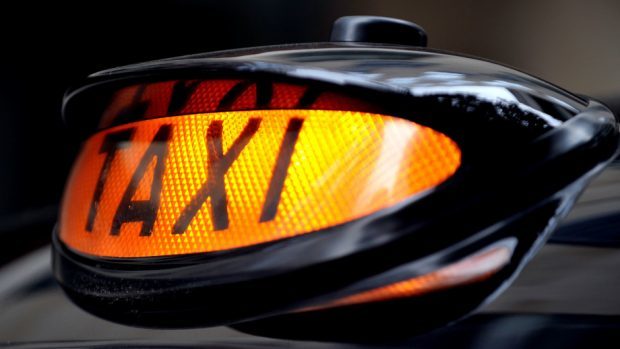 Inverness taxi drivers are furious after local councillors approved proposals to do away with the Castle Wynd rank and the rank on the east side of Bridge Street.
The west side of Bridge Street will become the only rank in the city centre, accommodating four vehicles, with taxis also allowed to use the adjoining loading bay at night.
Councillors also threw out a proposal to use the far end of the High Street at Eastgate as a taxi rank at night.
They were told a petition of more than 3,500 signatures in support of keeping the Castle Wynd rank was handed in after the closing date.
Inverness Taxi Alliance chairman Andrew MacDonald said the councillors' decisions 'beggared belief'.
He said: "According to Scottish Government legislation, with 400 taxis in Inverness we should have rank space for one third of them, that's 130 places. We're left with four, and the loading bay.
"Years ago, it was decided that Bridge Street was too dangerous to have as a taxi rank and Castle Wynd was the safe option.
"You can get 28 vehicles in there at night and you can take your passengers easily east or west.  With what they're proposing, it's complicated to take passengers east off Bridge Street.  Do they want car doors opening into traffic, and drivers doing U turns across three lanes of traffic? It's madness."
Mr MacDonald added: "The councillors are not qualified to make these sorts of decisions. They don't know the trade."
Highland Council's principal planning officer Shane Manning said there had been considerable investment in the Castle Wynd part of the city with a natural flow for pedestrians envisaged from 'castle to kirk.'
He said: "We still have four to six months for the tender process for the Castle Wynd streetscaping works, so taxis can still use it until the construction work begins and we can continue to look at options."
He agreed that officials would seek further solutions to the issue of a night time rank in town following the councillors' rejection of the Eastgate proposal.