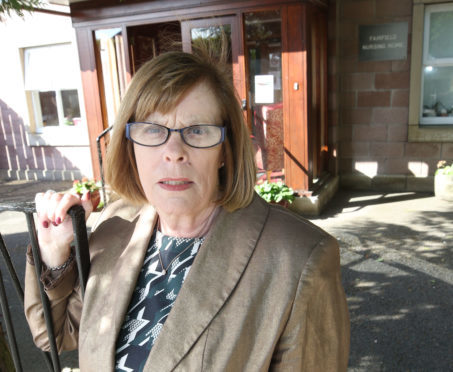 A heavily-criticised Inverness nursing home – served with an improvement notice yesterday by inspectors – is to close.
Fairfield Care Home owner Taj Manda has now decided to shut the city establishment, which currently has 18 residents, after three decades.
While new places will have to be found quickly for the elderly occupants, local Councillor Bet McAllister said it was hopeful new care home owners would take over the operation and reopen again.
A formal improvement notice was served on Fairfield by the Care Inspectorate yesterday, which had threatened to remove its registration if improvements were not made.
The watchdog, in its hard-hitting notice, said the home must work to ensure proper provision was made to meet residents' physical, social, emotional and psychological needs "in a way which respects their wishes and choices".
It added that the home had to have staff "who are competent and have the knowledge and skills to meet residents' care and support needs".
And the inspectorate said they must ensure residents' health, safety and wellbeing needs were met "in a manner which promotes their dignity".
A spokeswoman for the Care Inspectorate said: "The care provided at this care home is not good enough.
"The Improvement Notice we have issued clearly lays out the improvements we must see so that the care experienced by residents improves quickly.
"Everyone in Scotland has the right to safe, compassionate care which meets their needs and respects their rights."
Mr Manda, 81, admitted he was "upset" at the watchdog's criticism and said he will work hard to make the improvements required right up until the point of closure in August.
He added: "They point out this is wrong, this is weak. We are doing our best and we have to do it until the last transfer [of residents]. I will miss them and the staff."
Dr Ian McNamara, chairman of the Highland Senior Citizens Network, said he was "not surprised" the home was closing, given its chequered history, and only questioned why it had taken so long.
He said: "Fairfield has not had a good record for a number of years, so I think closure is the best answer. My only concern now is for the residents. Hopefully they will be found beds close to where they are so relatives don't have to travel long distances."
Mrs McAllister said: "This home has had some problems in recent times, but I believe new operators are looking to take over the building and refurbish it before reopening. So the is light at the end of the tunnel, I hope.
"We need an operator in the area to care for the local elderly, who I hope will be rehomed nearby."
Last February admissions were suspended by NHS Highland after being "made aware of potential issues around the standard of care".
Five residents in their 80s and 90s died within six days at the end of January, understood to have died of flu and flu-related illnesses.
A spokesman for NHS Highland said: "The owner has given us notice that the home will be closing.
"We are working with the home to find new places for the 18 residents. Families are all being kept aware of this work."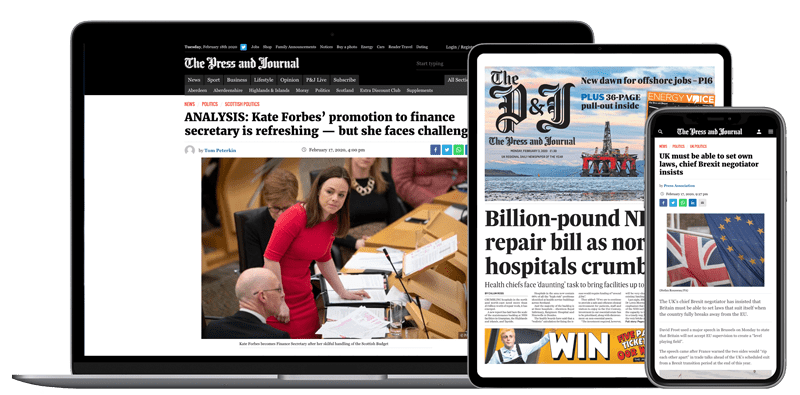 Help support quality local journalism … become a digital subscriber to The Press and Journal
For as little as £5.99 a month you can access all of our content, including Premium articles.
Subscribe