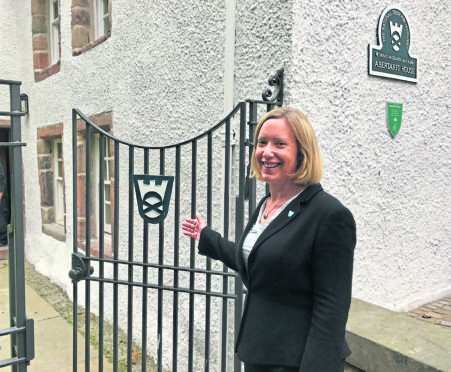 The oldest secular building in Inverness is to open to the public after conservation work carried out by the National Trust for Scotland.
The charity has submitted a planning application to Highland Council to allow access at Abertarff House for a limited period, with an anticipated opening late this summer.
Abertarff House on Church Street dates from 1593 when it was built as the town house for the Frasers of Lovat.
It is a two and a half storey Town House with a projecting turnpike stairway.
After Col Archibald Fraser's death in 1815, the house passed to Archibald Thomas Frederick Fraser.
The Commercial Bank of Scotland acquired Abertarff House in the 19th century and gifted it to the National Trust for Scotland in 1963.
Abertarff House was restored by the National Trust for Scotland in 1966.
Over the past 50 years Abertarff House it has been used for a number of purposes including the headquarters for An Comun Gaidhealach, the trust headquarters in the region for many years and Highland Council's office base for Scotland's Homecoming Festival.
The Trust's regional offices are now located in Balnain House, Inverness nearby across the River Ness.
Clea Warner, NTS regional general manager, said: "Given the property's central location and people's interest in it as the city's oldest secular building, it's a great opportunity to give people the chance to peek behind the front door of this important part of the Highland's heritage, for the first time in many years.
"We want to use the space to share stories of the Highlands, especially focusing on the places which are protected by our charity. The trust has so many wonderful places in its care across the Highlands.
"This will give the trust the opportunity to offer voluntary work at Abertarff to those who have an interest in the building and enjoy supporting local heritage.
"Shifts will be for three hours at a time, so we are hoping that this will appeal to local residents who want to support the Trust and all that we do for the love of Scotland."
The Trust is planning to open Abertarff to the public from July to October.
Anyone interested in volunteering should contact Margaret Ferguson on mferguson@nts.org.uk.or telephone 01463 732621.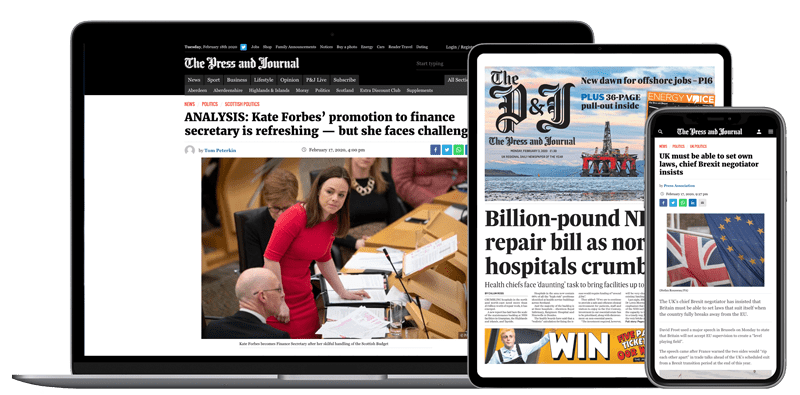 Help support quality local journalism … become a digital subscriber to The Press and Journal
For as little as £5.99 a month you can access all of our content, including Premium articles.
Subscribe