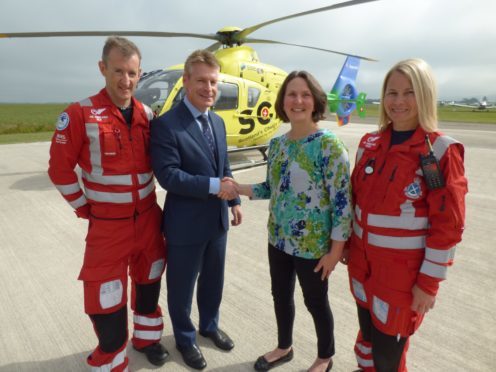 A property firm with offices across the north is raising money to bring a new air ambulance to the region, potentially saving countless lives.
Scotland's Charity Air Ambulance (SCAA) has launched a massive fundraising campaign to double its fleet by operating a second helicopter in addition to its existing one based outside Perth.
Already, people across the north have stated that the best place for the £6million machine would be Aberdeen, as it would be able to reach remote parts of the region within relatively little time.
Now property firm Bidwells – which has offices in Inverness, Aberdeen and Perth – has announced a two-year deal to support the charity's campaign.
Employees from across Bidwells' offices are now getting stuck into fundraising challenges, with many agreeing to take part in a wilderness obstacle course.
The Lanrick Challenge, which takes place in Stirling on August 4, is billed as "the ultimate test of physical strength, stamina and mental determination".
Participants are tasked with climbing, running and wading through mud along the taxing course.
The firm's managing partner, Finlay Clark, said: "A lot of our work, and clients, are located in remote areas of the country, so we recognised the connection between us and SCAA.
"Their work is critical to the safety of many people in rural areas and we are very enthusiastic about getting on board and starting raising some money.
"SCAA is entirely funded by the people and companies of Scotland, so anything we can do to support them will ultimately help to keep them in the air and saving lives."
David Craig, chief executive of SCAA, said it was a "particularly important" time for firms to rally round the charity with donations.
He said: "Fundraising support is particularly important now as we work towards funding a second life-saving helicopter – as well as sustaining our existing service which plays such a vital roll in helping those in need across Scotland.
"SCAA is a proven life-saving service.
"Yet while it operates as an integral part of the country's frontline emergency response network, it relies totally on charitable donations to keep it in the air.
"Bidwells' valuable support will help save a life – we don't know who and we don't know where – but every pound we receive helps keep us flying and able to respond to the next time-critical emergency."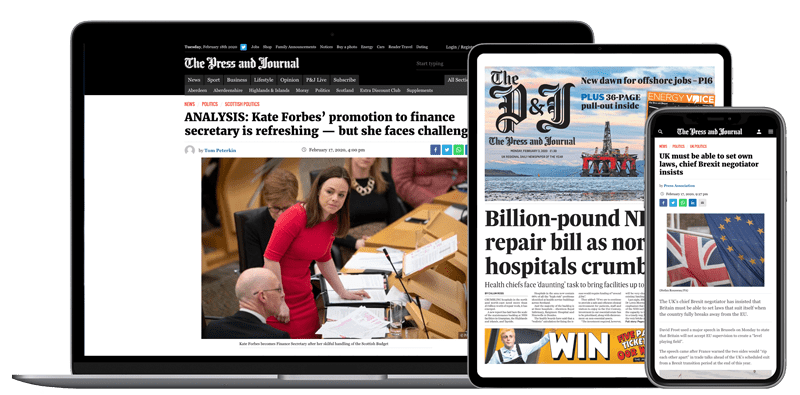 Help support quality local journalism … become a digital subscriber to The Press and Journal
For as little as £5.99 a month you can access all of our content, including Premium articles.
Subscribe