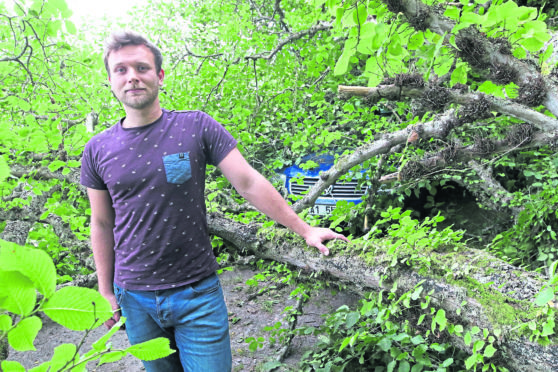 A north man has described the moment he heard a "cracking noise" seconds before a huge tree toppled onto the car he was about to enter.
Martin Framek, from Tain, was returning to his car parked hear the boathouse of Inverness Rowing Club – located on the Caledonian Canal – at about 7pm after spending the evening watching the boats with a friend.
However, upon reaching to his Blue Volkswagen Passat, the pair heard an almighty snap just moments before a huge chunk of the overgrown tree plummeted onto the roof of his car.
Speaking after the incident, Mr Framek said his ordeal "happened out of nowhere".
He said: "I was at the rowing club near the canal watching the boats with my friend.
"A few moments before we entered the car we heard a cracking noise and a huge part of the tree snapped and fell on the top of my car.
"It was particularly scary that noise. It's a huge part of the tree and my windscreen is now broken as well.
"It was particularly terrifying as it just happened out of nowhere, there was no wind, it was an overgrown tree that was not properly maintained."
Police officers arrived on the scene after receiving a call at about 7pm and Highland Council staff attended later to help remove the debris.
Mr Framek added that he feels extremely lucky to have not been in the vehicle at the time, but raised concerns that the incident occurred in such a populated area.
The 28-year-old said: "It's dangerous as people run along the river every day and also park on this spot every day.
"I was lucky I was not in the car and that it didn't fall on someone."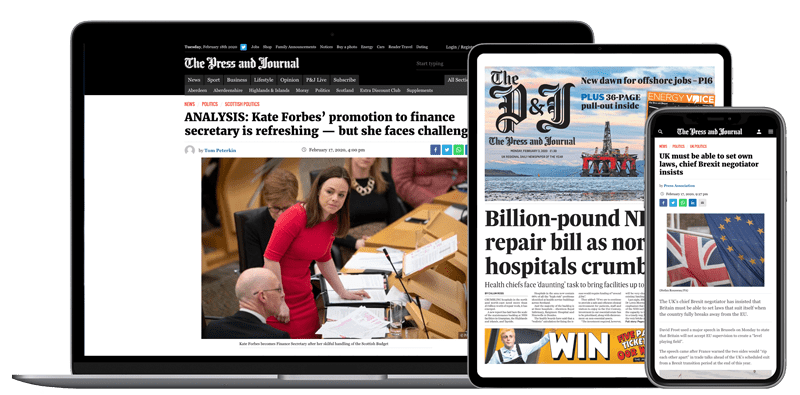 Help support quality local journalism … become a digital subscriber to The Press and Journal
For as little as £5.99 a month you can access all of our content, including Premium articles.
Subscribe