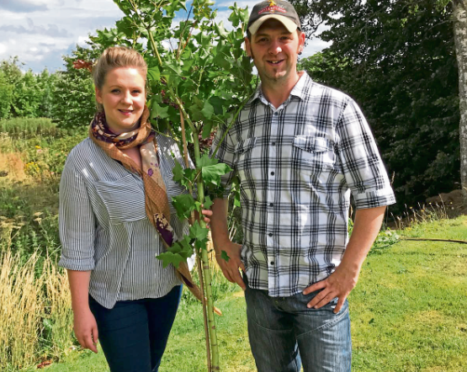 A grieving Highland family are continuing a very personal project to memorialise a father and husband who died of cancer last year.
Stuart Fraser was survived by his wife Lynda Fraser children, Conrad and Samantha, and together they decided to plant 58 trees – one for every year of his life.
The family hit on the idea because they did not want to just give money but to create a living memorial that involved friends as well as family.
On Tuesday, they marked what would have been Mr Fraser's 59th birthday by planting nine more trees at Rollerbowl in Inverness.
The venue was chosen because Mr Stuart would take his son Conrad there as a boy to play ten pin bowling so it hold many happy memories.
Mrs Fraser said: "Tuesday's event was very personal and one which was very close to my son Conrad's heart. Conrad was so competitive when he was playing with his father when he was young.
"It just felt right. And it felt that we were doing something for Stuart's birthday as well so we planted nine trees."
She added: "After we planted the trees we had a piper and then we had two rounds of bowling."
The early days bowling with his father certainly left their mark on Conrad as he now bowls regularly as part of a league team.
The ultimate aim is to plant trees in places that were significant in Mr Fraser's life or else in a place, like Rollerbowl, that he or the family enjoyed spending time.
Mrs Fraser said: "So 58 trees is a lot of trees to plant but we are getting there and people have been very generous.
"This is the second phase and the third will be at Kinloss golf course and his golf friends will be involved with that after they donated when they heard what we are doing."
In April, the first trees were planted in the grounds of Maggies Highland cancer support centre in Inverness with the aim of creating a pleasant place of "reflection" for anyone at the centre.
Much of the seeding and the work to prepare the ground has been done by a volunteer while Highland Liliums offer the family a discount so they can continue.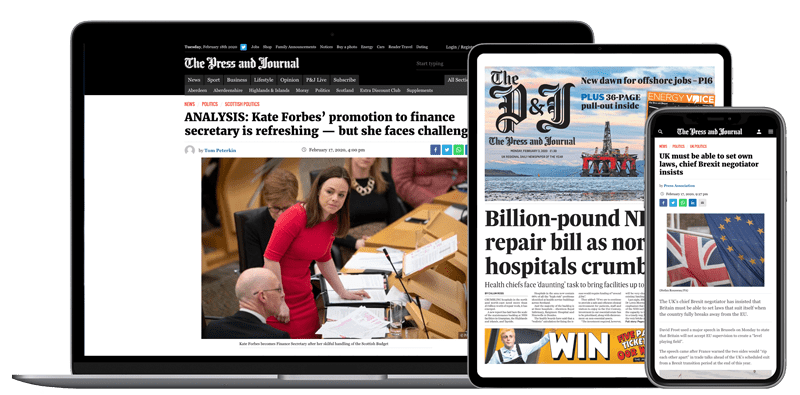 Help support quality local journalism … become a digital subscriber to The Press and Journal
For as little as £5.99 a month you can access all of our content, including Premium articles.
Subscribe