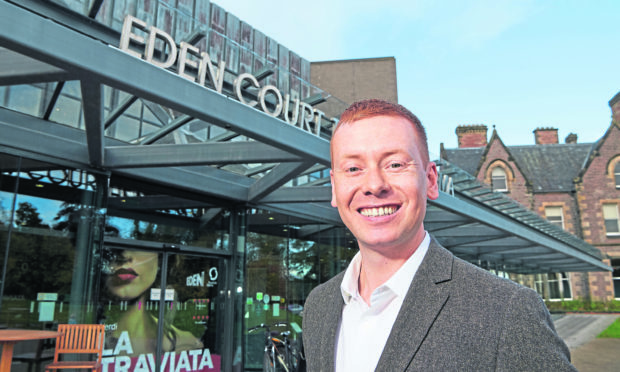 The north's new theatre chief has spoken out after his mixed-race son was the target of abuse within days of arriving in Inverness.
James Mackenzie-Blackman was appointed chief executive of Eden Court earlier this year and has been commuting from his family home in the South of England.
At the weekend, his husband and children made the move north to be with him permanently – but the family experienced the upsetting incident in the city on Wednesday.
Teenager tells of tears over 'blackface' scandal at Wick gala event
Mr Mackenzie-Blackman's sister was pushing his son in his pushchair along Ness Walk when a group of young people said: "Africa's that way with your brown baby."
The incident comes just days after a reveller at Wick Gala "black-up" for a street parade.
Mr Mackenzie-Blackman said the Ness Walk incident was "disappointing, with my family just arriving in the city at the weekend".
However, he added: "What happened yesterday is not representative of the welcome I have had in Inverness and the Highlands.
"With my job in this city I have a profile and with that there is a responsibility to call out incidents of this nature."
Mr Mackenzie-Blackman took to Twitter to raise awareness of the matter, asking his followers to "stand shoulder-to-shoulder against ignorance and hate."
He added: "I am very thankful from the responses from Twitter. People have been kind and equally shocked.
"My initial reaction was one of disappointment.
"People need challenged and people need not be scared to call that behaviour out.
"I'm thrilled my family are here at last. I have been commuting the last six months and I am just really happy and excited that we are all here.
"We are really looking forward to getting on and raising our children in this beautiful part of the world.
"I love this city and I love being in the Highlands."
Mr Mackenzie-Blackman took over from Colin Marr earlier this year. he has worked in performing arts for more than 17 years, and was previously executive director at internationally renowned theatre company New Adventures.
Councillor Alex Graham said: "I wasn't aware of this incident but I am very shocked and disappointed to hear this has happened in the Highland capital.
"The Highlands is very welcoming and a warm-hearted society and its depressing to hear this kind of thing happen.
"Hopefully people will become aware and realise we have some way to go to create a society that is inclusive of all. There is still work to be done."
Councillor Graham added: "James is very courageous and it's a great service by being open and positive about this."
Sandra Bernabei, of the Anti-Racist Alliance, said: "This is ugly, ugly hateful racism.
"When will good people step up and interrupt this human rights abuse?"
Stand up to Racism Scotland said: "We were sickened to hear about yet another racist incident in the Highlands in a very short space of time.
"The reported comment "Africa is that way" is an act of hostility which must surely be regarded as a race hate crime.
"Worryingly, racism is on the rise and this incident is an example of it.
"Only very recently someone at the Wick Gala blacked up, a quite disgusting racist act. We share the outrage of many individuals and organisations who rightly find this behaviour completely unacceptable.
"Community organisations, political parties and trade unions need to come together to challenge racist acts whenever they take place."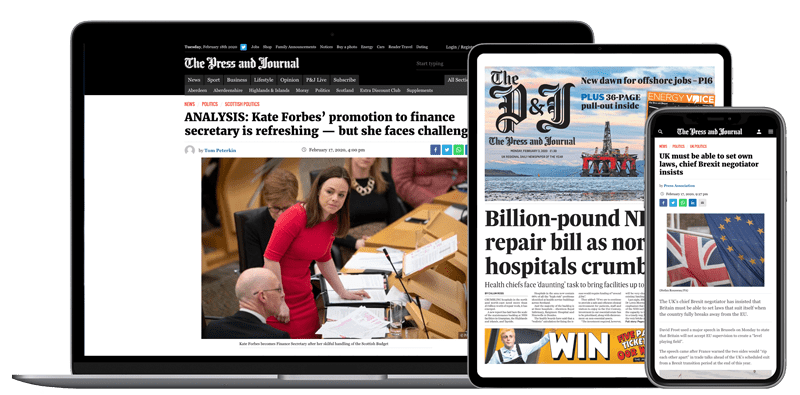 Help support quality local journalism … become a digital subscriber to The Press and Journal
For as little as £5.99 a month you can access all of our content, including Premium articles.
Subscribe