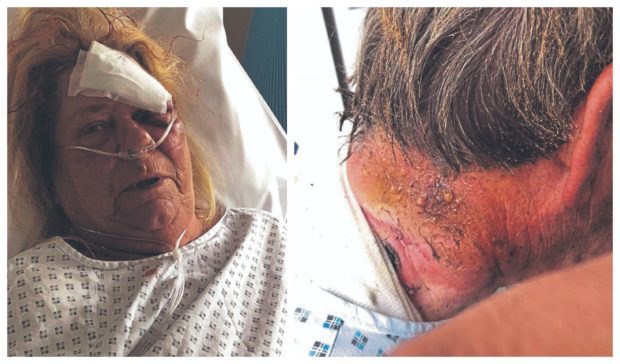 The traveller community has been left "disgusted" after a couple were targeted and their car set on fire in a broad daylight attack in Inverness.
Martha and George Stewart were attacked by a gang of thugs when they went to visit their daughter in Longman Caravan Park.
The couple, from Elgin, tried to flee but their car was rammed by another vehicle into a ditch, leaving Mrs Stewart unconscious.
The culprits then poured petrol through a gap in the car window, and set it on fire.
Mr Stewart, 67, managed to escape the burning vehicle and tried to beat down the flames.
But a close family member said yesterday that if their son had not been there to help the couple's daughter pull Mrs Stewart out of the burning vehicle, she would have been stuck and could have died.
The family member said: "The whole travelling community has been left disgusted by this. They do not tolerate this – it's on a different level.
"Police know who they are looking for and are taking it very seriously, and they are not going to back off putting these people away.
"These people are just lost souls and there's no helping folk like that. They don't deserve to be on the streets."
The family member said the thugs started punching and kicking the car as the couple arrived at the campsite on Sunday morning.
Their son left the vehicle and confronted a man wielding a Stanley knife. But he managed to wrestle it off him before being attacked by others, leaving him with cuts and bruises and a black eye.
His parents got out to protect him, and the trio managed to get back in the car – but they were rammed as they tried to make their escape.
The family member added: "It was just horrendous, like something out of a scary movie."
After police and paramedics arrived at the site, the couple were rushed to Raigmore Hospital in Inverness.
Medics are considering sending Mr Stewart to the specialist burns unit at St John's Hospital in Livingston, as he may have to undergo surgery to remove painful blisters on his back and shoulders.
His wife, 61, who suffered a wound to the head and needed stitches, has now left hospital but will still need to return for further checks.
Detective Inspector Eddie Ross said that inquiries into the incident are ongoing and that officers are currently following a positive line of inquiry.
The force is also appealing to anyone with information about the incident to contact them on 101, or Crimestoppers anonymously on 0800 555 111.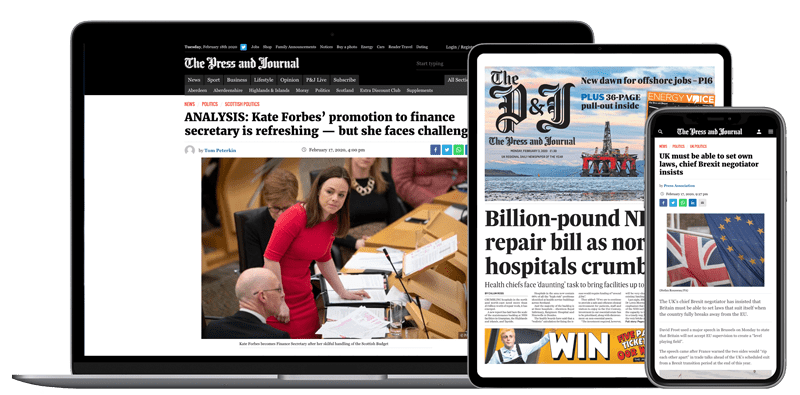 Help support quality local journalism … become a digital subscriber to The Press and Journal
For as little as £5.99 a month you can access all of our content, including Premium articles.
Subscribe