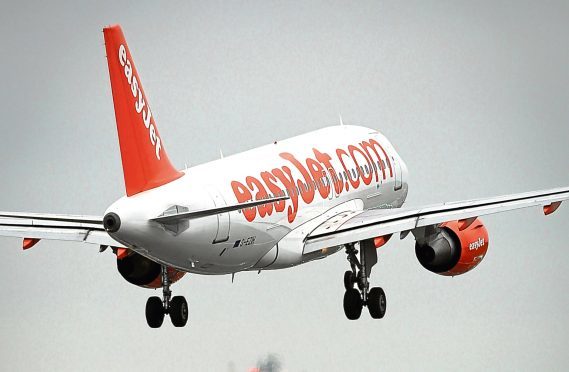 Passengers travelling from London to Inverness via easyJet were left high and dry at the gate, as the airline provider's downgrade of aircraft resulted in one woman missing a vital family occasion and several others facing travel disruption.
easyJet flight EZY153 took off from London Luton at 11.50am on Sunday, arriving 27 minutes behind schedule and minus 12 passengers who were taken off the flight by the airline.
Professor David Southall, one of the 12, said: "A humane approach would have been much better. They should have tried to establish who was going where and how much disruption was would have been caused to their journey."
He said one woman was due to attend the christening of her grandchild.
Mr Southall added: "If people are travelling to visit a sick person in the hospital, or attending the wedding of a daughter, or the funeral of a loved one, then these situations are much more important, like the woman who was trying to attend the christening of her grandchild.
"There was no humanity involved in addressing who should be bumped off the flight, and that is wrong."
A spokeswoman for easyJet told the Independent: "easyJet can confirm that as a result of an aircraft downgrade from a larger A320 to a smaller A319, a number of passengers were unable to travel on flight EZY153 from Luton to Inverness on 19 August."
"We would like to apologise for the inconvenience caused. We offered all passengers who were unable to travel alternative transport on other easyJet flights to Inverness on the same day."
"We are investigating why passengers who volunteered were wrongly advised about the level of compensation they are entitled to. Our customer service team are contacting all affected passengers to ensure their compensation is processed correctly.
"Our processes to follow in these cases are very clear and we have addressed this with the staff involved."