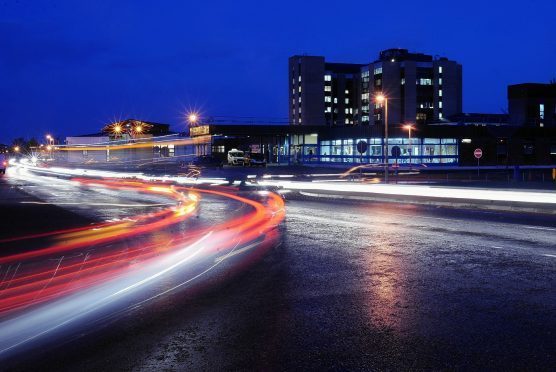 Health chiefs are investigating after almost all of their 10,000-strong workforce were not paid their salary as expected yesterday.
An internal investigation has been launched to determine the cause of the problem that saw so many employees across the Highlands and Argyll and Bute left without cash.
One disgruntled worker described the situation as a "real pain the neck" after being left unexpectedly short of cash for food shopping.
Others were unaware of the problems until they came to work and got an email.
When the issue of it being a bank holiday in England was raised on Friday with managers, staff were told the bank had given assurances that the money would be paid as normal.
It is understood that some people with Clydesdale bank accounts were paid on Friday.
One NHS worker who did not want to be named said: "Everyone is angry that they can't do their shopping and a lot wouldn't have found out about this until they got the email this morning – it is just a pain."
"I had shopping ordered on click and collect so I had to rush around rearranging everything, fortunately most of my direct debits are arranged for tomorrow. I am a single mother so I have the gas and electric bill to pay – it is a real pain in the neck."
NHS Highland has apologised for the situation and has pledged to "do what we can to support staff" with "immediate financial concerns."
Interim Director of Human Resources Dawne Bloodworth at NHS Highland said "the vast majority of NHS Highland employees" were not paid "as expected."
She said: "We appreciate this is very concerning for employees and would like to apologise for any difficulties this situation has caused.
"Employees with immediate financial concerns due to their salary not being received today are being asked to contact the payroll team who will discuss what options may be available to assist. We will of course support colleagues around any wider financial implications relating to non-payments.
"This is something that has never happened before and we are carrying out an internal investigation to understand exactly what has happened. We will then work with our payroll department and our banking partners to ensure that something like this cannot happen again.
"Concerns around monthly payments were raised with NHS Highland on Friday. This led us to investigate the matter and seek assurances from our banking partners that payments would be made as expected. We were satisfied with the assurances that we were given.
Liz Gordon of the GMB Union said: "I hope the finger of blame is not been levelled at administration. In truth, this is yet another sign that the governance of NHS Highland is failing. I would hope and expect the NHS to honour any financial losses that staff experience."
In an earlier version of this story we said that NHS Highland was believed to use Clydesdale Bank. We are happy to clarify that this is not the case and apologise for any confusion.