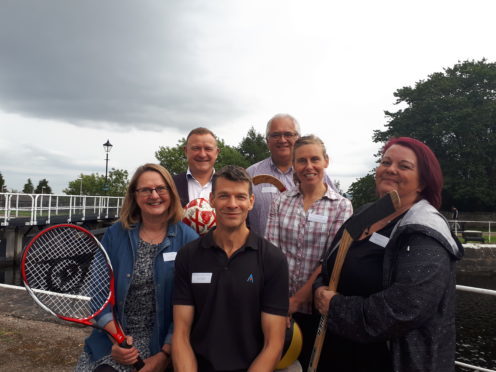 An Inverness based charity hosted the official opening party of its new premises yesterday, as supporting organisations and local MP Drew Hendry gathered to celebrate the occasion.
ActivNess was founded by former firefighter Malcolm MacSween who left the fire service last year to provide physical activities to help aid those suffering from mental health challenges.
Mr MacSween said: "I found myself that I had a lot of issues when I was younger that were helped at times when I was being as active as possible, helping me both physically and mentally. Now I want to pass on that help.
"Through our stepping stones coaching sessions, we will take people in, help build their confidence and skills in an active environment and then help them connect with activities they really want to do."
A lending library is being trialled by the charity, where equipment can be borrowed, allowing people to try new activities without the burden of purchasing the relevant equipment. The majority of items in the library have been donated by members of the public.
Mr MacSween added: "I am overwhelmed by the support. The uptake from the community and different organisations has been tremendous and I genuinely want to thank everyone for that.
"We are still looking for donations, volunteers and for people to get involved with our project and we hope this will benefit those who it is aimed at."
Representatives from local mental health organisations Befrienders Highland and Serenity delivered speeches at the launch, with Jodi Sharpe of The 25th Hour and Gail Duff of Signpost also speaking.
The 25th Hour helps aid people in de-cluttering their homes, with sporting equipment being donated for use by the users of ActivNess.
Drew Hendry MP said: "This is a great opportunity to connect with people who otherwise may not be active.
"The fact that ActivNess is going to be able to help people to gain self-esteem, to get more exercise, improve their lives and become healthier is just absolutely fantastic."
The lending library is set to open from 10am to 6pm on Monday September 3 and again on Wednesday September 5 where members of the public can come in and drop off any equipment or hire the necessary equipment required.