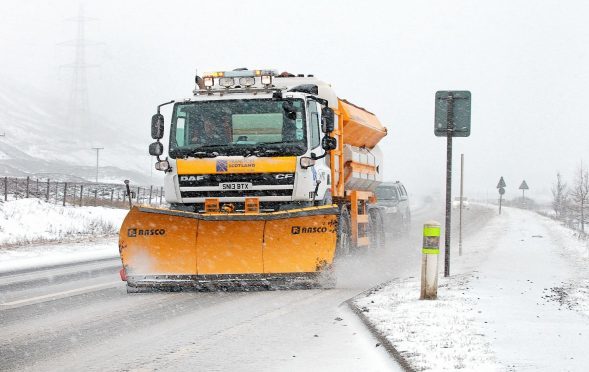 Inverness residents will see improved weekend gritting this coming winter.
Gritting will start at 6am on both Saturday and Sunday, with primary, secondary and some low priority routes getting treatment up to 6pm. After this time, treatment will be restricted to primary routes only.
Twelve or 13 routes will be treated, up from eight or nine in previous years.
Council officials described it as a 'major step forward', allowing more efficient weekend rostering and with a 'cost neutral' status.
Members approved the amendments to the timings of road and footway gritting including:
• Earlier starts on Monday to Friday road operations beginning at 6am and treat the full network when required. Treatment after 6pm generally restricted to primary routes only.
• Monday to Friday footway operations begin at 0600hrs with footways treated on a priority basis as resources permit.
• Saturday and Sunday footway operations begin at 0600hrs on primary and strategic secondary footways as resources permit.
Across the Inverness area 44 staff are involved in delivering winter maintenance, with 17 gritters available and 10 footpath tractors.
The average annual usage of salt is approximately 10,000 tonnes.
Inverness provost Helen Carmichael said: "While Staff work extremely hard to provide the best possible winter service the Council has limited resources and cannot grit every road in the area. That is why we have approved a list of priority routes for treatment.
"If your street or neighbourhood is not on the gritting map, you can apply through your community council for help and the council will provide salt/grit bins, scrapers and reflective waistcoats to allow and enhanced level of service. I urge people to think about this now and to apply as soon as possible before winter is upon us."
She added: "We welcome the assurance given by the director of community services that a formal escalation procedure will be adopted when severe conditions are forecast or experienced. Footpaths in Inverness were affected severely last winter with freezing conditions and we hope that the assurance given of immediate mobilisation of all available manual staff across Community Services to assist will prevent this re-occurring."