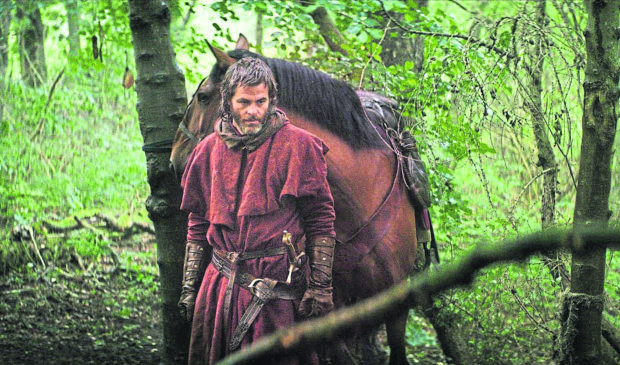 Skye looks set for another massive boost in tourism with the forthcoming release on Netflix of the new Robert the Bruce movie.
But Highland councillors yesterday said without a 'special deal' from the Scottish and UK governments to claw back some of the money generated off-island by Skye's booming economy, the island's infrastructure would struggle to keep up with visitors' expectations.
Three dramatic Skye locations feature in The Outlaw King which will open the Toronto International Film Festival this Thursday.
Highland Council's tourism and film officer Colin Simpson told the Skye and Raasay committee in Portree yesterday that 2018 has been the biggest year ever for the northas a film and documentary location, rising from 198 shoots to 243, with a significant number in Skye.
But councillor Ronald MacDonald said: "We need a special deal for Skye. Businesses outside the island benefit significantly from tourism here, businesses in Inverness, the Central Belt and beyond.
"I suspect there's a very significant increase in the tax taken out of this island over last few years, and this brings in whole thing about imposing a tourist tax, which I would be against, because I believe some of that money should be returned to the island.
"There needs to be a really massive uplift in infrastructure throughout the island."
Committee chairman John Finlayson said: "We have unique challenges, and the infrastructure needs we've got doesn't just affect tourists but locals also.
"Most of the government deals have been city deals. Maybe we need an island deal, such as the Hebrides, Orkney and Shetland are talking about.
"It's recognised by the UK and Scottish government that the tourist sector is very important for the overall economy, that they are gaining substantially from the tourist sector.
"But for that to be sustainable, that money's got to start coming back in with a special deal."
Mr Simpson said two thirds of tourism providers in a survey felt the figures were up on last year, or similar.
He said: "Extrapolated from Highland figures, we're looking at 660,000 visitors in Skye with 1.5million overnights and an economic impact of £145million."
"Skye needs tourism investment as visitors' behaviour is changing, they've got lists they're looking to tick off."
Bids are in to the Scottish Rural Tourism Infrastructure fund for parking, toilets and motorhome facilities in Storr, Portree and Sleat, and through the John Muir Trust, for parking and toilets in Blahbheinn.
But the rural tourism infrastructure fund will run out at the end of 2020, he warned.
Mr MacDonald said the council had written to the Scottish Government requesting such a special deal, and "it wasn't ruled out".
A Scottish Government spokesman said: "We are working to ensure that tourism on Skye – a vital part of the island's economy – remains sustainable.
"Skye was chosen as the site of two pilot projects for the fund, and the first of those, £100k support towards car parking at Neist Point, has already been completed and making a real difference to the local community near one of Skye's most iconic landmarks.
"Further support is also being given to the development of facilities at the Fairy Pools.
"The Scottish Government is separately also providing support towards the construction of car parking at the Quiraing."
Skye has always been a tourist hotspot in the north, with hundreds of thousands of day tripppers, motor homers and overnighters flocking to the island every year.
But in recent times, there have been increaing concerns about the island's capacity to cope with the holiday traffic.
Some say the roads are not good enough, others worry that parking is inadequate.
Most seem to agree investment is needed.
But the issue has caused controversy – more than 100 tourism leaders recently moved to play down the impact of high visitor numbers as they sent out a message that the island is "open for business".
And residents of Glenfinnan, in Lochaber, want to create a safer environment for the 2,000 Harry Potter-mad visitors a day who flock to their village to glimpse the iconic steam train and viaduct, stars of two Potter movies.
The A830 Fort William to Mallaig Road to the Isles, which runs through the village with a 60mph speed limit, has no official parking for Harry Potter fans. Combined with visitors to the nearby National Trust for Scotland (NTS) Glenfinnan Monument to the fallen Jacobite clansmen, more than 400,000 people flock to the area year-round.
Visitors quickly pack out the NTS 55-space car park serving the monument and end up parking along the main road, while pedestrians wander about the area taking photographs.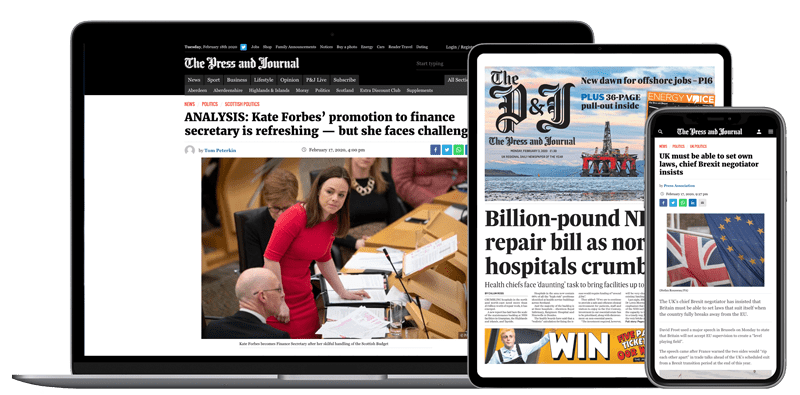 Help support quality local journalism … become a digital subscriber to The Press and Journal
For as little as £5.99 a month you can access all of our content, including Premium articles.
Subscribe