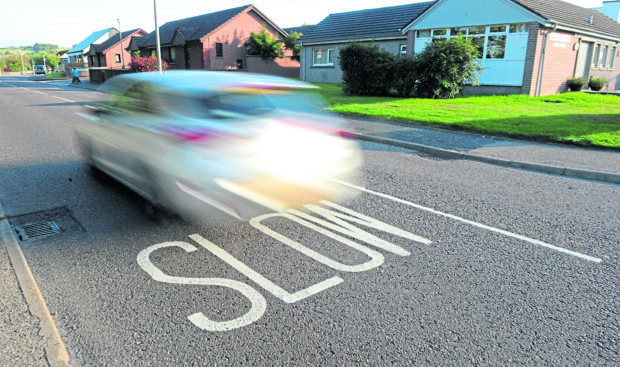 A total of 38 drivers were stopped for speeding near to two primary schools in Inverness – with one motorists caught doing almost twice the limit in a 20mph zone.
Officers from the road policing unit, based at Dingwall, were left "disappointed" after carrying out speed checks at both Hilton and Muirtown primary schools on Monday.
Of the motorists stopped, two – a 38-year-old man and a 57-year-old woman – are to be reported to the Procurator Fiscal.
Another six were given a conditional offer of fixed penalty, while the remainder were given verbal warnings and educated about their speed.
Road Policing Sergeant Gus Murray said the highest speed recorded within the 20mph hour limit was 39mph.
The officer added: "Once again it is disappointing that drivers are failing to adhere to the speed limit outside schools.
"The safety of children travelling to, from, and around schools is an issue of concern for the whole community and we will continue to address these concerns.
"The 20mph schemes form part of a package aimed to improve road safety and to encourage more children to walk or cycle to school. This is better for their health and for the environment."
He said: "We will continue to carry out speed checks in outside schools and operate a robust policy in respect of drivers exceeding the speed limit or driving at an inappropriate speed."
The high number of speeding motorists brought an angry response on social media.
Diane Lennan said: "Every morning so many people driving down king Brude Hill beside Muirtown Primary ignoring the 20 sign and lights. Seeing them slamming on breaks when they notice the lollipop lady in the road. Is it not common sense to slow down outside a school?"