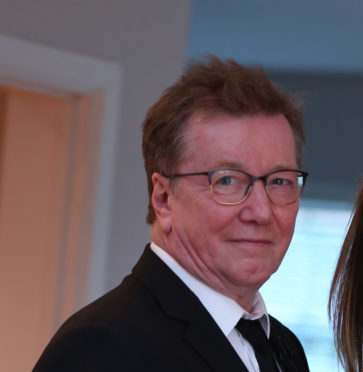 The playboy brother of 'Real Housewives of Beverley Hills' star Lisa Vanderpump took a fatal overdose after sending his fiancee a picture of a table covered with pills during an argumentative exchange of texts between them, an inquest heard today.
Celebrity DJ Mr Vanderpump, 59, of Driffield, near Cirencester, Glos, was at the time going through 'numerous life stresses' including a divorce, financial pressures and health problems in his family, the Gloucestershire coroner was told.
His relationship with fiancee Gemma Ramsay, a 35-year-old model, was under strain and they were having increasingly 'intense' arguments throughout the month leading up to his suicide, the coroner said.
Last year it was reported in the Scottish press that Mr Vanderpump had been having an affair with Gemma, the sister of The Office star Patrick Baladi.
Mum of three Mrs Ramsay, a model, was at that time married to Scottish businessman Mike Ramsay but later became Mr Vanderpump's fiancee.
Mr Ramsay, a company director from Elgin, was prosecuted at Inverness Sheriff Court last year for allegedly behaving in a threatening manner to Gemma at Inverness Airport. He was found not guilty.
He claimed during the case that he had paid £70,000 for his model wife to have two breast augmentations and four operations on her nose and he said he knew she had become involved with Mr Vanderpump when she was travelling to London for the procedures.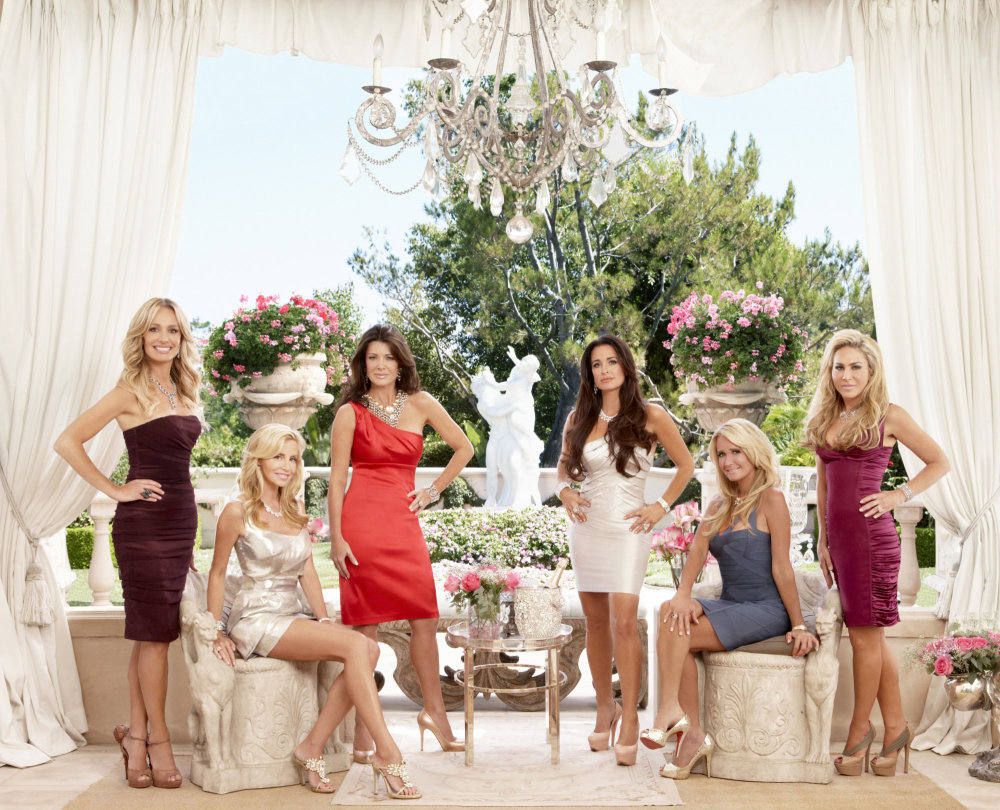 But he said he would rather have had an "adulterous wife" than separate from her.
At today's inquest in Gloucester the coroner heard from Mr Vanderpump's father, Jonathan, that he and his wife had a meal with their son on the evening of 29th April this year. They offered for him to stay the night with them but he went home.
They were aware he was in 'low mood' so they tried to call him the next day without success and when he did not answer Mr Vanderpump senior went to his son's home in the Old Schoolhouse in Driffield and found him comatose on the sofa.
He was taken to Great Western Hospital in Swindon by ambulance but died in the early hours of May 1.
Mr Vanderpump senior said he was aware Mark had been 'experiencing financial problems' and had taken an overdose around Christmas.
"Jonathan Vanderpump explained that Gemma, his son's partner, had been making reports about Mark," said coroner Katy Skerrett.
"This had led to some ongoing issues and he had gone with his son to the police station to provide further information on that."
The inquest heard that there was a half bottle of whisky and numerous packets of tablets near Mark when he was found unresponsive by his father.
A post mortem report found Mark had various medications in his body including paracetamol and codeine at high levels. Drug toxicity was the cause of his death.
The inquest heard that when police went to Mr Vanderpump's home they found a long length of blue rope, tied in a noose, and a ladder in his car.
The coroner heard that following his attempt to take his life last Christmas he had received treatment and counselling from mental health services and his condition had soon stabilised.
"He had referred at that time to circumstances in his life including marriage breakdown, financial pressures, and new relationship issues with his partner, Gemma," a report said.
"His mother had also recently been diagnosed with health problems. "
The coroner then revealed that she had received a full transcripts of texts between Mr Vanderpump and Gemma on the night of April 29 this year.
"In the early hours of April 30 they are arguing via text and essentially it is clear he says goodbye to Gemma," said the coroner.
"As part of that, he posted a picture of pills on a table. He made it clear he was taking those. No further messages were sent or received till 9.15am on the Monday morning when Gemma attempted to contact him but there was no response.
"It looks from the texts as if they had been having arguments throughout the month of April."
Recording her conclusion of suicide, the coroner said "It is clear from the text messages that his difficulties with his new relationship had reached a critical point during the month of April and the arguments between them were getting more intense in nature.
She said she was satisfied Mr Vanderpump's death was suicide and not a cry for help because "he was alone, he was not expecting to be disturbed, and from the nature of the texts he was saying goodbye and his unequivocal actions satisfy me that an intention was there and it is suicide."
She added "This was a tragic loss of a man facing numerous life circumstances and ending his life in that way."