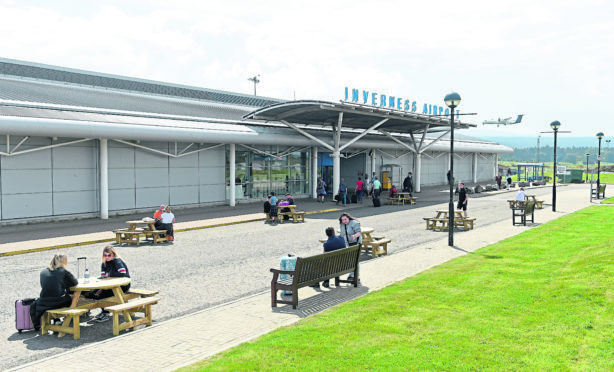 Passengers on a flight to Inverness from London Luton have landed in Glasgow, more than four hours after they were due to touch down in the Highlands.
The Easyjet flight was due to land in Inverness at 12.15pm but was forced to circle the city because of heavy fog before it was diverted to Aberdeen and landed just after 2pm.
After refuelling, the plane attempted to return to Inverness but was again forced to circle the airport because of the conditions before being diverted again, this time to Glasgow.
Passengers arrived in Scotland's largest city at around 5pm and have been offered transport by bus to get back to Inverness.
Earlier today, a British Airways flight from London Heathrow was forced to circle the Highland capital before it eventually arrived half an hour late at 12.10pm.
Flights from Inverness to Manchester and Amsterdam earlier were also around an hour late because of the difficult conditions.
A separate Easyjet flight was also grounded in Inverness.