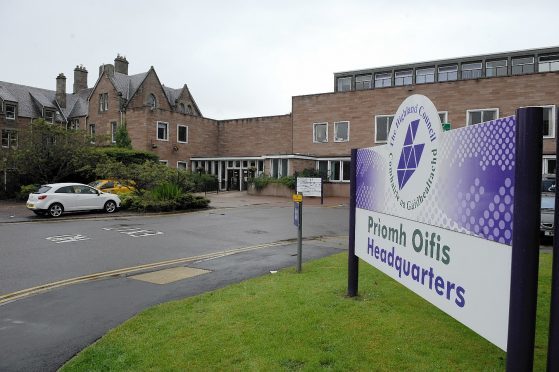 A complete overhaul of Highland Council's IT network has been hugely challenging, but on track to make the council one of the most advanced local authorities in the country in terms of IT, officers will tell councillors today.
Contractors Wipro took on the contract in April 2017, with the task of moving all staff onto new software and replacing antiquated PCs, replacing inadequate systems and increasing the bandwidth across the school estate, and supplying all Highland pupils with Chromebook laptops.
ICT operations manager Jon Shepherd said problems of remote access to the council system were now resolved, with VIP list of priority services and individuals, including councillors, in place to ensure a rapid response to any future problems.
---
---
Cyber security was a growing and never-ending challenge, Mr Shepherd said, with  hundreds of thousands of cyber-attacks for the system to deal with everyday.
He said some staff had found the high security levels of the system difficult to deal with, but local difficulties had been and would continue to be resolved in a balancing act to protect the council from a potentially devastating attack.
There will be a three month delay in moving all staff to the latest version of Windows, he said, with the change due to be completed by May instead of February.
Mr Shepherd said the delay was to ensure the smooth operating of Windows 10 before moving staff onto it.
The schools network refresh will be almost complete by the end of this year, meaning adequate bandwidth will be installed to enable the remaining roll out of Chromebooks.
Mr Shepherd said: "The network refresh and transformation has been an ambitious change, affecting 10,000 staff and 30,000 pupils.
"We still have to upgrade the laptops of all the staff, and this will be done gradually, starting with a small pilot at council HQ to ensure smooth running before we roll them out fully."
Steve Walsh, head of people and ICT said the council and Wipro were fully committed to working together to see the complex transformation project through.
He said: "We are on budget and will make sure we stay that way."