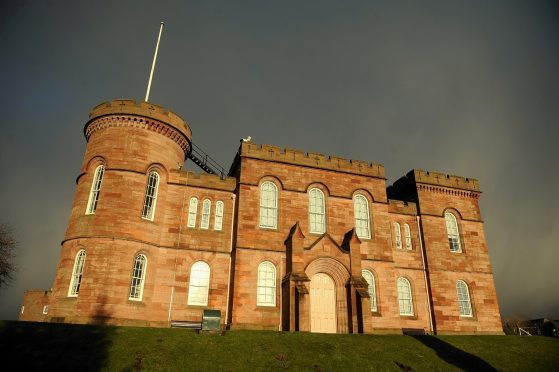 An Inverness man accused of assaulting his partner of four years and giving her a black eye was acquitted by a jury yesterday.
It took less than half an hour for 37-year-old Alexander Mackenzie of Kenneth Street, to be acquitted by a majority.
However Sheriff Gordon Fleetwood fined him £400 after he admitted assault by spitting on a police officer in a cell in Burnett Road Police Station on January 23 this year.
Mackenzie's trial heard that the police assault happened after a suicide attempt with a police blanket.
The alleged domestic assault victim was Carolanne Collie, who had claimed Mackenzie had attacked her in a jealous rage, claiming she was seeing someone else.
She said he had pulled her to the ground, before throwing her on to a bed, seizing her by the throat and compressing it before punching her on the eye.
Mackenzie, who is medicated for depression and anxiety, claimed the row was over him deciding against a holiday abroad.
He told the jury that he had been attacked by Ms Collie on November 12 in their Leyton Drive home in the city.
He said he had been punched, kicked and scratched as she stood behind him. Mackenzie explained her injury was caused when he swung his arm backwards to sweep her away and his forearm hit her in the face.
Fiscal depute Robert Weir deleted a lot of detail abut the attack from the original charge, which alleged Mackenzie had rendered her unconscious by compressing her neck and endangered her life.
Ms Collie said in evidence that her breathing had not been restricted.