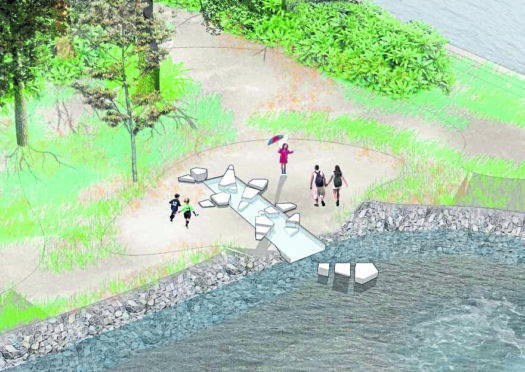 Plans have been submitted for the children's water feature on Ness Islands in the Highland capital.
The feature is part of My Ness, the £727,000 public art project designed to replace the controversial 'tilting pier' project, thrown out after public outcry about the design 18 months ago.
A shallow, sloping stainless steel bed will inserted into the river bank and gravity- fed with water from the opposite, higher side of the island to flow back into the river, removing sediment and leaves as it goes.
Granite stepping stones in shapes inspired by the Ness Islands will be laid across the water bed and children will be able to move 'sluice gates' to control the water flow.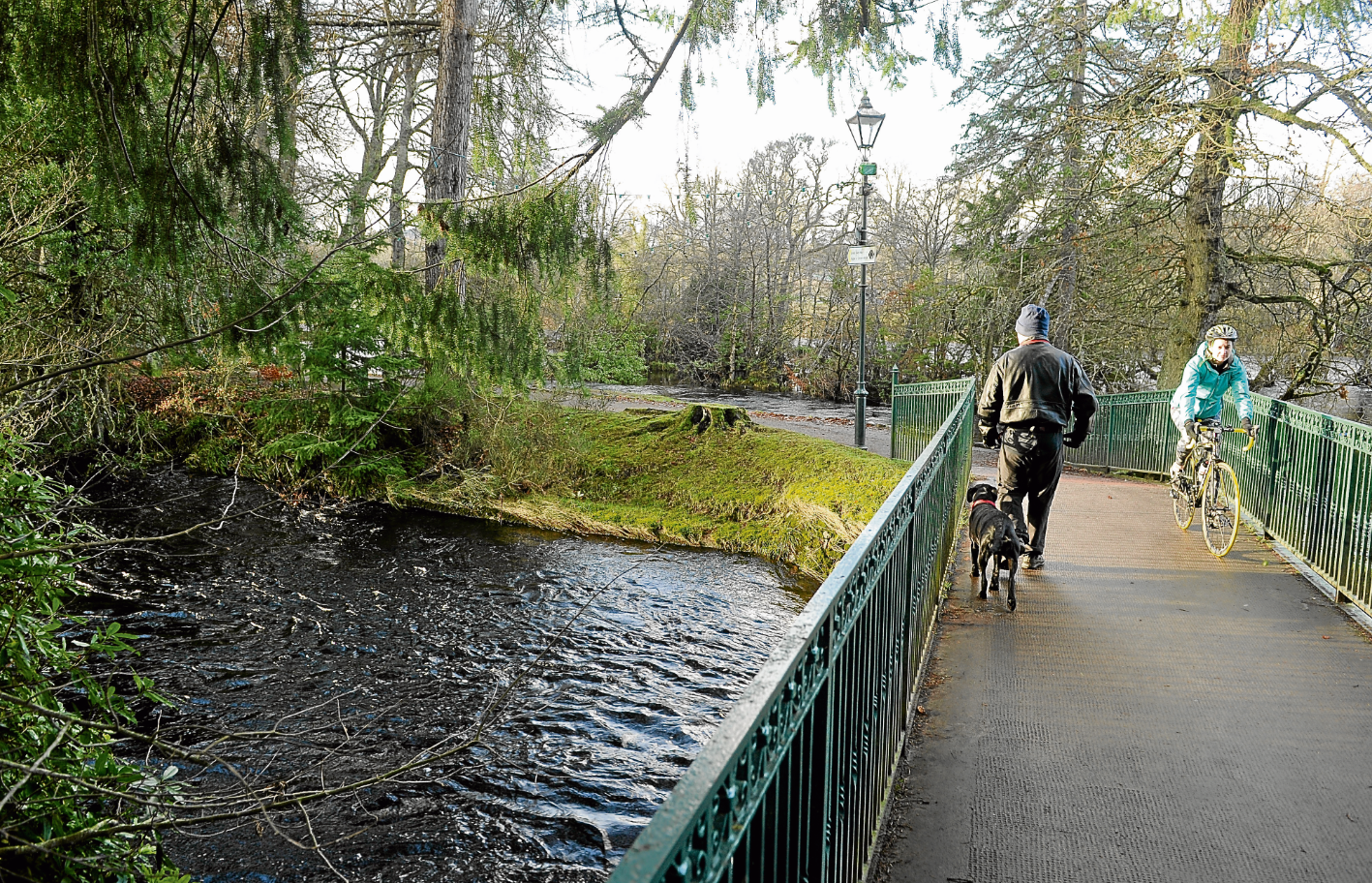 The stones will have botanical patterns applied to them to echo the trees, many exotic, round about and in the nearby Botanic Gardens.
The artists, Bespoke Atelier and Erz, worked with four local schools to design the feature.
The planning application for the artwork will be submitted to Highland Council in December, along with the wider plans for My Ness.
Situated at the Little Isle Pool, Fisherman's car park, it has been designed by artists Sans façon and OSA to provide a focal point for people to enjoy a natural beauty spot in the centre of the city. Its form suggests an amphitheatre, with elements on both banks to frame the river.
It will incorporate a walkway, seating area  and viewing point projecting over the water between the existing trees.
Tristan Surtees of Sans façon said: "The work aims to complement the river and people's relationship to it, to frame and invite others to appreciate it.
"A thin ribbon of stone frames the Ness, starting as an access, becoming a path to run along for a child, a bench for reading a book, a viewing point up and down the river, a back-rest for looking across it.
"In its upstream portion it weaves through the trees and bushes to offer a unique view up the river or back to the castle and cathedral."
The majority of the funding for the project is from Creative Scotland and Inverness Common Good Fund and the artists were selected by an independent panel of experts.
The work is due for installation by July next year.