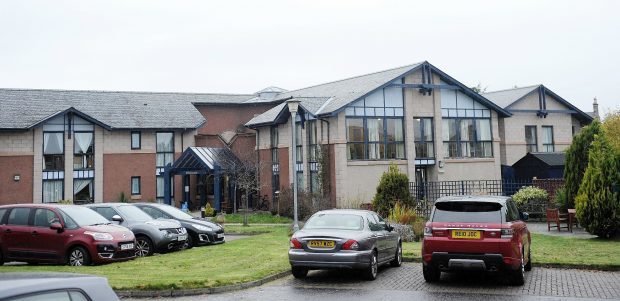 Residents of an Inverness care home have been getting out into the fresh air on three wheels thanks to the city's branch of Cycling Without Age.
Kingsmills Care Home has been lucky enough to receive regular visits from the charity's volunteers based in the Highland capital.
Volunteers visit care homes and take up to four residents on bike rides around the local area in their rickshaw-like trikes.
In recent months, they've been coming to Kingsmills on a weekly basis – taking residents out for fresh air and adventure in the autumnal Highlands climate.
Cycling Without Age started in 2012 by Ole Kassow in Copenhagen, Denmark.
He wanted to help the elderly get back on their bicycles, but he had to find a solution to their limited mobility – and the answer was a 'trishaw', a cross between a tricycle and a rickshaw.
The initiative has been expanding and it was brought to Scotland in 2016.
Care home manager Carmen Delostrinos said: "It's so great that this is happening here, the residents love it."
Cycling Without Age Inverness is entirely led by volunteers, who juggle it around all their other commitments.
Volunteer Moira Finlayson said the volunteers also benefit greatly from the scheme, adding: "They get as much out of volunteering as our passengers do – it is lovely to see the positive effects after every ride and to take passengers out who are visibly more engaged and chatty the more they go out.
"The trips jog memories and the fresh air makes them feel more energised and settled when they get back to their homes."