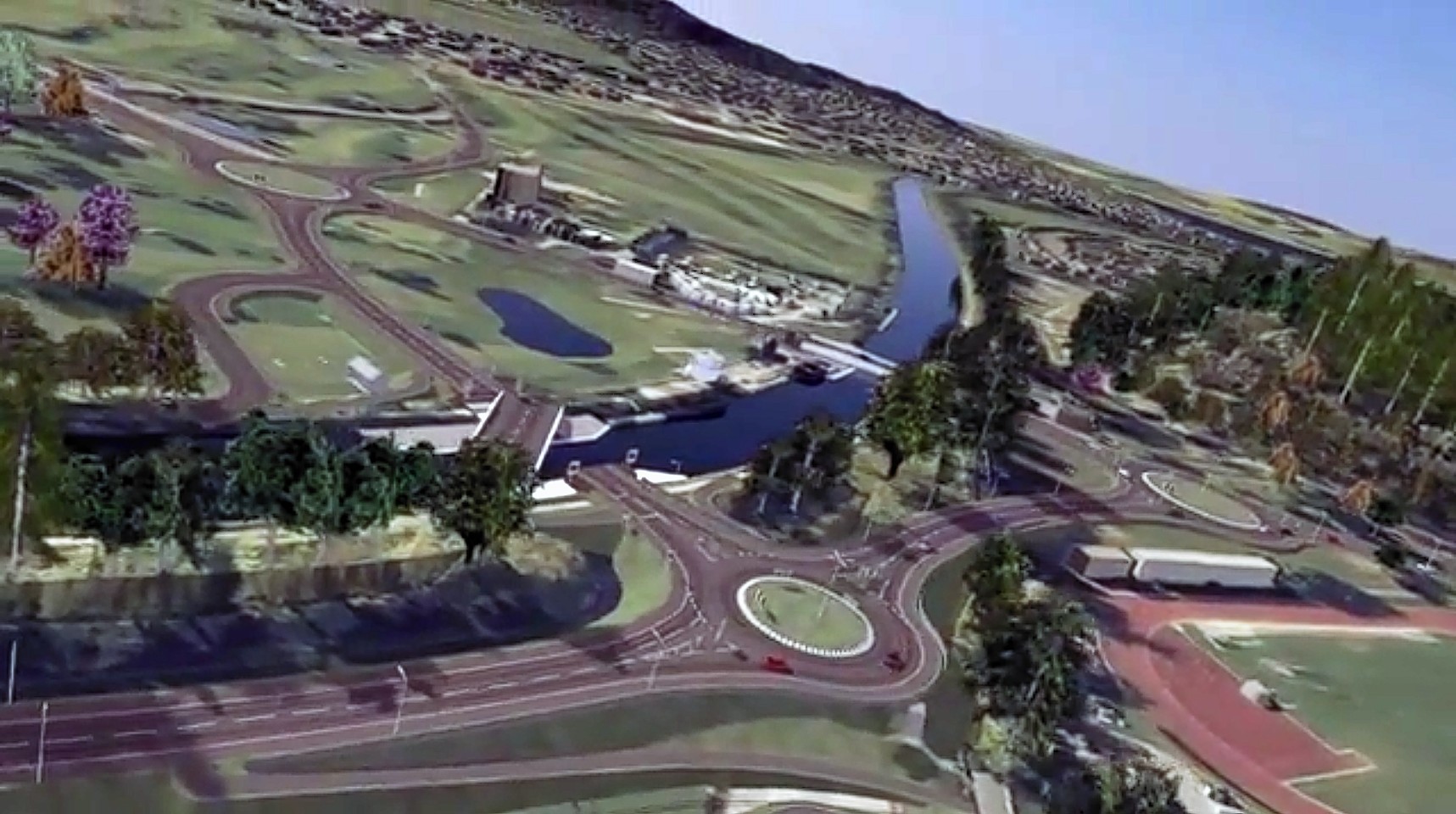 Plans to transform the Torvean area of Inverness into a leisure, tourism and retail destination are now out to public consultation by Highland Council.
Known as the Torvean Gateway, the outline plans are Stage 2 of the West Link development, and set out the council's ideas for the development of the former Torvean golf course to create what it describes as "a great new destination for locals and visitors".
The Caledonian Canal plays a starring role in the proposals, described as an 'ideal destination… serving as a gateway to and from the city and Great Glen.'
Land south of the A82 will provide leisure, recreation, retail and tourism opportunities.
A new park will replace the old golf course in the west, and opportunities for a wide range of sporting activities will be embedded into the area.
The council says the future development will 'welcome people to a new canal-side destination that provides places to meet and enjoy new sport and leisure uses… all woven together by a high quality public realm.'
Land to the north of the A82 will connect seamlessly to Torvean south, the council says, and 'deliver a new neighbourhood including much-needed housing for our growing city and a potential site for a new school.' A new park is also included in the north plans.
The consultation runs until Friday January 25. The proposals are in available to read and comment on at highland.gov.uk/torvean.
A public exhibition will be held on Thursday January 10 from 12 noon until 7pm at Charleston Community Complex.
Planning officers will be on hand to discuss the plans and answer any questions.
Inverness deputy provost councillor Graham Ross said: "This document will shape the future of this part of the city for years to come.
"It is a great opportunity to deliver new facilities and places that help people to enjoy all that this area has to offer.
"I encourage everyone to go along to the public exhibition and to give us their views by commenting online."
Inverness Ness-side councillor Ron MacWilliam said: "It is vital that Highland Council gets this public consultation right and I urge everyone with an interest to come forward and take part before 25th January.
"The end result must be a blend of infrastructure, public facilities and green space that completes the West Link project and enhances the west side of Inverness for the enjoyment of generations to come."