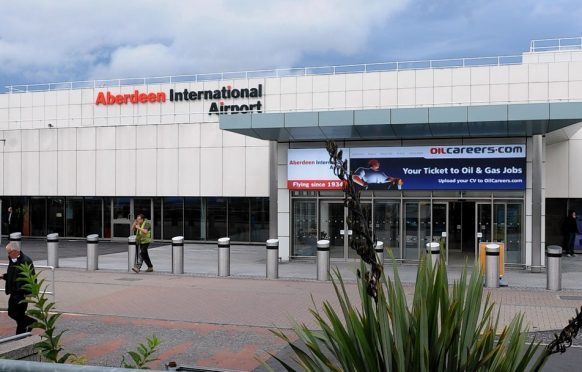 Flights in and out of Gatwick Airport have been suspended after air traffic controllers received reports of two drones flying close to the airport.
The incident, which the airport are investigating, has sparked travel chaos throughout the UK as tens of thousands of passengers faced major disruption.
Flights in and out of the airport were suspended at about 9pm on Wednesday after two drones were seen flying over the perimeter fence.
Gatwick announced that the runway had reopened at about 3am on Thursday – but just 45 minutes later it was shut again.
A statement said: "Following reports of two drones flying over the Gatwick Airport airfield, we have had to suspend flights while this is investigated.
"We apologise to any affected passengers for this inconvenience but the safety is our foremost priority."
Gatwick's chief operating officer, Chris Woodroofe, confirmed a recent drone sighting and said disruption would continue for several days.
He told BBC News: "There are 110,000 passengers due to fly today, and the vast majority of those will see cancellations and disruption.
"We have had within the last hour another drone sighting so at this stage we are not open and I cannot tell you what time we will open.
"It was on the airport, seen by the police and corroborated. So having seen that drone that close to the runway it was unsafe to reopen.
"Realistically if we do reopen today, what the airlines will seek to do is deal with the passengers who are on site and to prepare for an operation tomorrow morning where we repatriate passengers who are in the wrong place.
"It's realistically going to take several days to recover."
Gatwick advised anyone flying from the airport, or collecting someone, to check the status of their flight.
Several passengers – many of them in Aberdeen and Inverness – reported long waits for take off or diversions.
Here are all the flights to Scotland that have been cancelled so far today:
06.30: EZY871 A319 Aberdeen (ABZ / EGPD) Thu
06.35: BAW2956 A319 Glasgow Int'l (GLA / EGPF)
06.50: BAW2936 A320 Edinburgh (EDI / EGPH)
08.25: EZY803 A320 Edinburgh (EDI / EGPH)
09.05: EZY883 A320 Glasgow Int'l (GLA / EGPF)
09.55: BAW2938 A319 Edinburgh (EDI / EGPH)
11.25: BAW2958 A320 Glasgow Int'l (GLA / EGPF)
13.35: EZY863 A319 Inverness (INV / EGPE)
15.00: EZY885 A319 Glasgow Int'l (GLA / EGPF)
15.05: EZY809 A319 Edinburgh (EDI / EGPH)
Travel chaos as Gatwick Airport suspends flights after drone sight