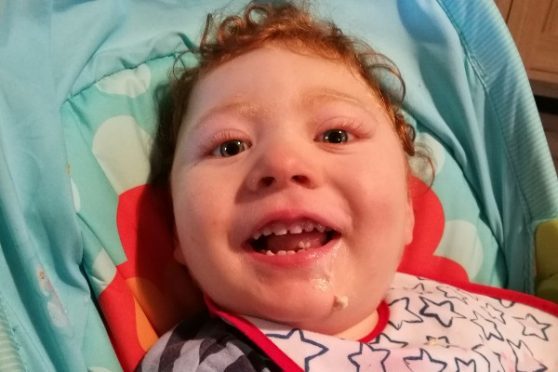 The community of Kiltarlity were in festive cheer during their Christmas lights switch-on – raising hundreds of pounds for the Step Up For Sam charity.
Sam Douglas, aged three and from Inverness, was born following a routine pregnancy, but it was discovered at birth that his brain had not fully developed.
His parents, Steph and Chris, have had no medical explanation for the cause of his condition.
A huge fundraising effort has seen Sam, who also suffers from epilepsy, receive specialist therapy in London and the family has seen huge progress since.
Kiltarlity Community Events, run by Willie Matheson, hosted the Christmas lights switch-on in the village, on the outskirts of Inverness, on December 8.
Mr Matheson said: "We had a collection and raised in total around £500 for the Step Up For Sam campaign, which is absolutely brilliant for our community.
"We are delighted to be supporting such a worthy cause."
Sam's auntie Nicola McAlley said: "The family were surprised and delighted to learn that the community at Kiltarlity had decided to raise money for Sam.
"The support from people, complete strangers sometimes, is so heart-warming, and it's lovely to know that people are thinking of others, especially at this time of year.
"We are all so grateful to people helping to make a difference to Sam's life."
She added: "He's worked so hard this year at his therapies, battling through illness a lot of the time, and support like this will help him continue to develop in the New Year and beyond."