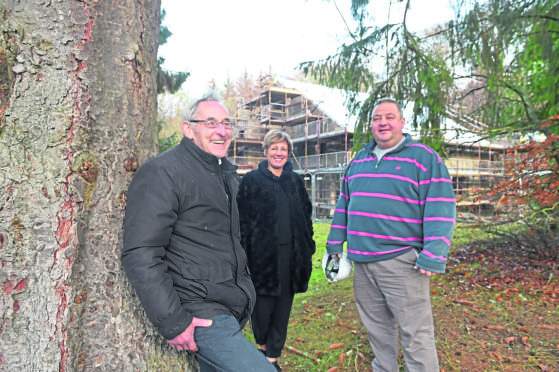 A new £1.5 million accommodation block for adults with learning disabilities in the Highlands will open in the spring.
The two-storey building will be part of the existing L'Arche community in Inverness, and will give improved additional support services
Project manager and L'Arche committee member Ben Chambers said, despite having to overcome a series of challenges during the build, the project remained on track for completion by May.
He said: "The original project plan has us completing in May 2019, and broadly we are on track to meet this.
"The logistics of building a significant structure on the site of both an existing house and a busy workshop, has had inevitable challenges. (eg traffic control on site) However, clear roles and responsibilities have been assigned, and a close working relationship with the building firm, COMPASS, have assisted in meeting these challenges.
"Logistics of the build that were unexpected and have needed to be overcome have included a gas main, underneath the building footprint which needed to be re-routed and an ancient septic tank that needed to be removed. We look forward to opening our doors as planned in late Spring next year."
Four en-suite bedrooms and a self-contained flat will be available for Drummond Crescent residents, as well as sleeping accommodation for staff and care members for overnight stays at the facility.
The property – being constructed by Compass Building and Construction Services – will be the seventh building owned by the charity in the city.
Maria Peter, Community Leader at L'Arche in Inverness, said: "The project, to build Rosie Lovat House and upgrade Braerannoch house and workshops is based on a vision for L'Arche Highland, a community of people with and without disability pioneering a shared living model.
"The original building due to its Victorian nature, is not easily adapted to modern equipment for access and support, and so a new building was envisioned that would both meet the needs of our aging community and moreover provide an even greater set of support features to enable the community to provide a home for folks with greater needs."
Syd Fraser, 72, the longest and eldest member of the L'Arche community added: "I am glad we have stopped talking and started building. It is hard for my friends to have to face moving away as they get older but now they can stay and we can welcome new people as well."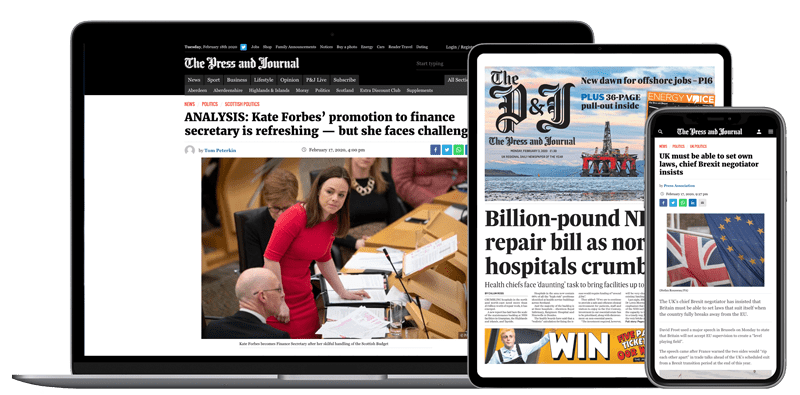 Help support quality local journalism … become a digital subscriber to The Press and Journal
For as little as £5.99 a month you can access all of our content, including Premium articles.
Subscribe