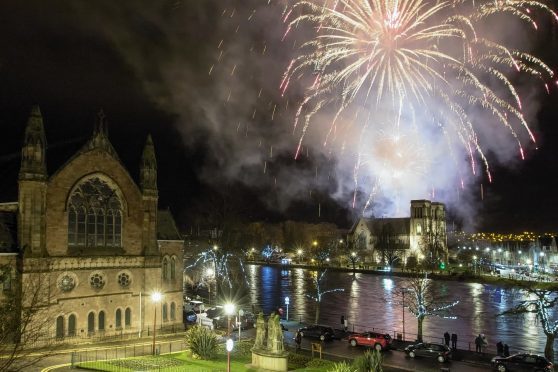 Preparations for the biggest Hogmanay party in the Highlands are coming to fruition.
And organisers are finalising their plans for the Red Hot Highland Fling, set to take place at the Northern Meeting Park in Inverness next Monday evening.
An estimated 10,000 people are expected to gather to see out 2018 in style, sampling the musical talents of Tide Lines, Blazin' Fiddles and The Trad Project band.
The festival of celebration has been dubbed "the biggest hoolie in the Highlands" with proceedings beginning at 8pm. The event is the largest free to attend Hogmanay celebration in Scotland and possesses a reputation for being one of the friendliest.
Comedian Craig Hill is hosting the show before Calum Jones, Euan MacPhail, Shannon Marley, Angus Montgomery and Donald Barker, who make up the exciting The Trad Project, open the night's proceedings.
Revellers can expect to hear a selection of driving, upbeat tunes, original songs and the odd traditional favourite.
The band's selection comes at the end of the Year of Young People celebrations and concludes an incredible summer of touring for the five-piece band.
They said: "We are absolutely honoured to have been asked by Highland Council to take part in this year's Hogmanay celebrations.
"To have the opportunity to take to such a big stage alongside the likes of Tide Lines and Blazin' Fiddles at such an early stage of our musical journey is massive. We can't think of a better way to end our first year together."
Continuing the event's theme of placing the headline act in the prestigious middle spot, Blazin' Fiddles are set to wow the crowd when the famed ensemble, known for their exuberance and excitement, take to the stage and celebrate their 20th year in operation.
Event organisers have strategically placed Blazin' Fiddles in the middle slot to ensure youngsters have the opportunity to experience first-hand the band's performance before bedtime.
Tide Lines, fresh from a winter tour including such diverse places as Newcastle and Musselburgh, will take the crowd on the final leg of the journey in 2018 before an fireworks display is planned by Fireworx Scotland to welcome in the New Year.
All three bands will then gather together on stage to lead the crowd in singing Auld Lang Syne at the finale.