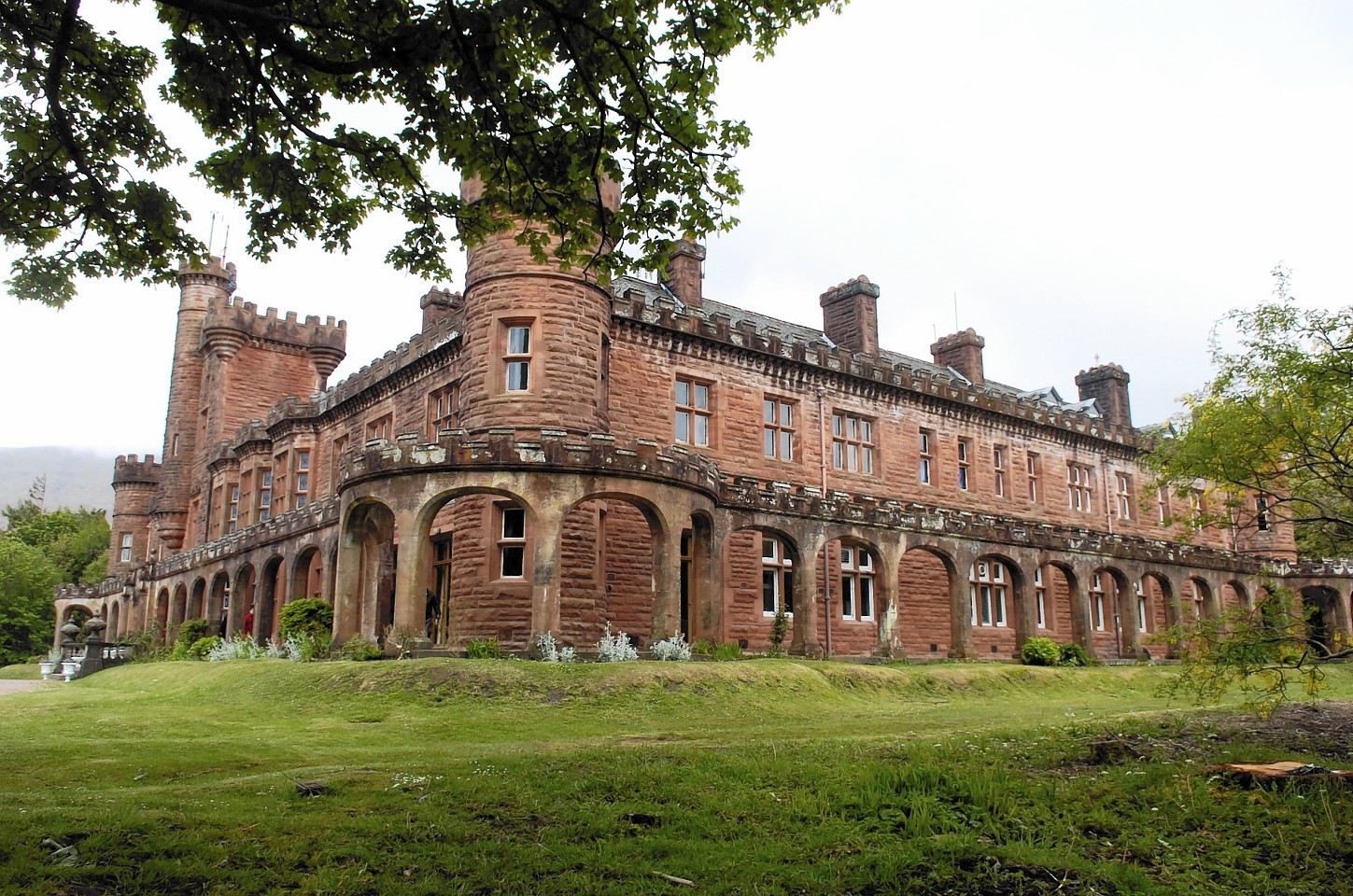 Rum's iconic stately home is to have a number of alterations as part of the uphill battle to protect it from the ravages of time and weather.
Plans are also advancing for a crowdfunding scheme to help bring Kinloch Castle into community ownership and save it for posterity.
Kinloch, built by Rum owner Sir George Bullough in 1897 and completed in 1901, is an A-listed building currently owned by SNH.
---
>> Keep up to date with the latest news with The P&J newsletter
---
At the family's request, Kinloch is preserved as it was left in 1957 when Lady Bullough passed it, along with the island, to SNH's predecessor, Nature Conservancy.
The extravagant Edwardian time capsule brings with it the inevitable decay of the passing century, including condensation in the attic spaces, leading to dry rot below.
To combat this, SNH has received planning consent to create a set of 14 roof vents to improve ventilation to the north, east and south roof-voids.
Council planners say that although there will be a small visual and physical impact from the vents they will significantly improve the ventilation of the building, contributing positively towards the castle's sustainable future.
The council has also given consent for four new roof lights to enhance the natural lighting in the attics and the glazing over of a small light-well for weather protection.
Proposals to improve fire safety internally have also been approved along with an increase in bathroom provision and the conversion of basement rooms to form accommodation for the house steward.
SNH recently repaired one of the original drains, more than a hundred years old, which had been letting a significant amount of water into the basement.
An SNH spokeswoman said: "We replaced the broken drain just before Christmas. This was fairly major work as the drain was 2.5 to 3 metres deep."
Meanwhile the group trying to buy the castle to save it for posterity, Kinloch Castle Friends Association (KFCA) has launched a crowdfunding appeal to pay for ongoing costs connected with the asset transfer.
KFCA will launch their appeal on Monday January 14, seeking £10,000 towards costs for an updated business plan to present to SNH.
The group wants to put the castle into community ownership and tap into multiple funding sources for the millions –conservatively thought to be around £8m- required to save and restore it.
Stewart Sandison, SNH's South Highland operations manager, said: "We fully support KCFA with their fundraising efforts to breathe new life into this fascinating castle. We are working closely with the Friends to help them take over the management of the building and its contents."