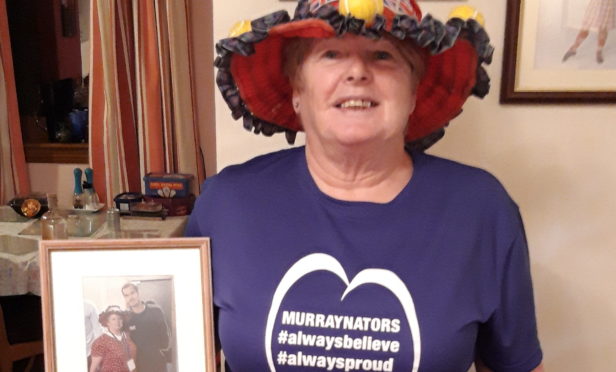 An Andy Murray super fan from Inverness has spoken of her devastation after the Scotsman announced his retirement from the elite sport.
Sir Andy Murray made the declaration during an emotional press conference in Melbourne yesterday saying that he was stepping away from the sport as a result of crippling pain in his hip.
Joan MacGillivray, 65, has been a fan of Murray's from the start and said she'd been saddened by the news.
---
>> Keep up to date with the latest news with The P&J newsletter
---
She said: "I'm absolutely gutted, though I knew it was coming.
"I woke up this morning and I had 17 messages from my friends.
"I am in a group called Murraynators and when I saw I had 17 messages I knew right away that was it. It's been a devastating day."
Since the day he stepped onto the court, Ms MacGillivray has travelled to countries including Serbia, Canada and France to watch the three time Grand Slam champion play.
It was the moment she met Murray at the Davis Cup in 2015, however, that remains etched in her memory.
She said: "He was going to get a plane over to America and he stopped to get his photograph taken with me.
"He is just special. His whole family are just lovely – every single one of them is lovely.
"He is such a polite, well mannered, well brought up young man.
"He makes tennis exciting. People go on about footballers. They play for 90 minutes and there are 11 of them on a field. He plays for five hours on his own.
"What that man has put his body through is unbelievable.
"I have travelled all over the world to watch him play.
"I have been to places I never thought I would go; I have been to Serbia, Canada, France, Spain but the first Davis Cup was special."
Ms MacGillivray says she is hopeful he will end what she says has been the 'greatest era of tennis' on the courts of Wimbledon.
She said: "I think he would like to bow out at Wimbledon.
"Andy has that extra special something. There will never be another Andy Murray.
"Andy is my boy, he is an absolute hero and always will be."
The Davis Cup picture has pride of place on Ms MacGillivray's living-room wall.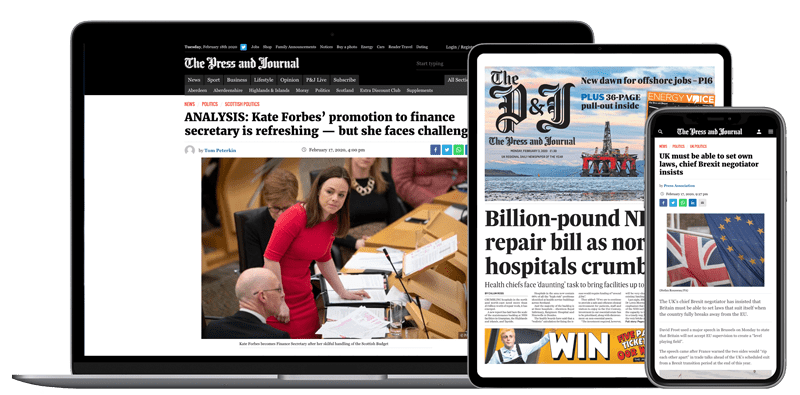 Help support quality local journalism … become a digital subscriber to The Press and Journal
For as little as £5.99 a month you can access all of our content, including Premium articles.
Subscribe