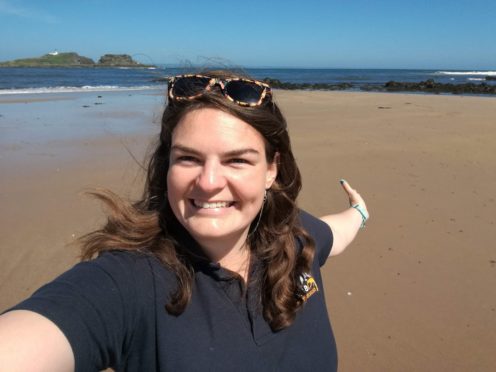 A marine expert is to speak about battling environmental waste in seas and oceans in Inverness next month.
Catherine Gemmell of the Marine Conservation Society has been working to encourage an increasing number of people and policies in Scotland to stop the incoming plastic tide.
In a talk to the Royal Scottish Geographical Society in Inverness on  February 11, Ms Gemmell will give an insight into what exactly is taking place across the country to give Scotland's seas and coastlines the protection they deserve.
As part of this talk, Ms Gemmell will explain how volunteers on the ground – and up in the air – are locating and disposing of litter and pollutants around Scotland's shores. She'll also cover the action and solutions that are required within industry and at government level to ensure the sustainability of our oceans today and tomorrow.
Ms Gemmell said: "I am absolutely honoured to have been invited by the Royal Scottish Geographical Society of to speak as part of their Inspiring People talks programme on my lifelong passion for Scotland's incredible marine environment.
"From rock-pooling along the Moray coast as a young girl, to scuba diving across Scotland during my time at Aberdeen University, to ocean litter campaigning with the Marine Conservation Society, I can't wait to share some of my stories and hopefully inspire others to take action to protect Scotland's incredible seas."
The talk will take place in the Highland Council Chamber on Glenurquhart Road. Tickets are available via Eventbrite or on the door for walk-ins.