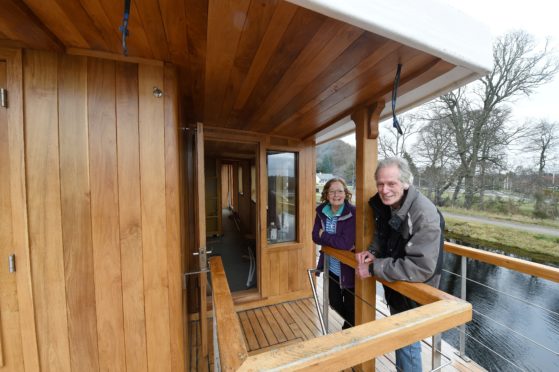 Harsh weather conditions sweeping across the city have left the Caledonian Canal's new floating hotel stranded for a week– stalling its first voyage on the open sea.
Highland Lassie – a former trawler – has remained stranded at Muirtown Basin in Inverness since last Friday as blistering winds and snow showers battered Inverness.
Owners Gabby Monkhouse, 61, and her husband Gus Glue, 70, were due to carry on the journey to Macduff Shipyards yesterday, however, heavy snow showers resulted in the journey being called off.
Mrs Monkhouse said she was disappointed the last leg of the journey has been postponed.
She said: "I was up this morning at 5am and was getting ready to make sandwiches for the journey; it's a 10 hour trip and I have to look after the boys. I got a call from John Watts at the shipyards who said a storm had hit Macduff and he wouldn't even allow a working fishing boat in the harbour.
"It's disappointing. I have been dragging my feet today but it does gives us a little more time to put some warmer clothes on the boat, a few extra jumpers and coats."
The couple, who bout the boat 10 years ago are now gearing up to take to the open waters tomorrow, concurring the 10 hour sail which lies before them.
She added:  "She is not going to go on the slip on Monday afternoon. I have been keeping an eye on the weather and it looks fabulous for tomorrow. I would have liked to have gone in the snow; it would have made a lovely picture."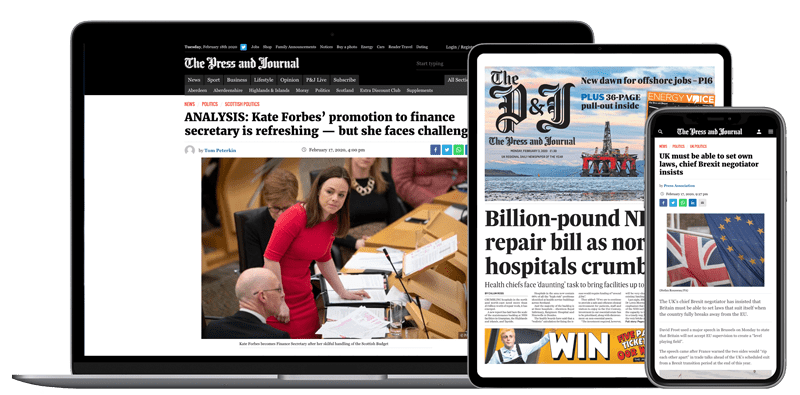 Help support quality local journalism … become a digital subscriber to The Press and Journal
For as little as £5.99 a month you can access all of our content, including Premium articles.
Subscribe