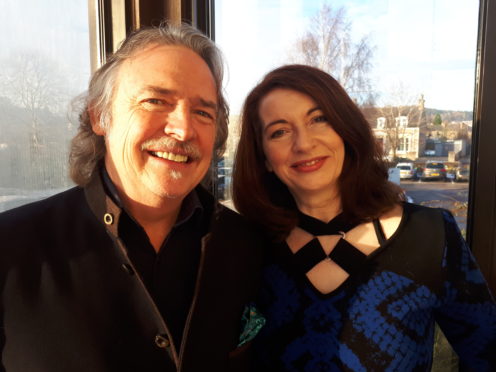 A quirky new tourist service will take to the streets of the Highland capital this coming season- on three wheels.
Inverness-based 2bcreative have set up 'Thistle Do' to create its own souvenirs to sell from tricyles in the city centre.
Business partners John Young and Mark Green, owner of the Trespass shop in Nairn, plan to have to have up to six tricycles in different parts of the city in the coming years, starting with two this year.
Mr Young said: "Inspiration came from watching tourists milling about from my office in Ardross Street.
"We quickly noticed that after visitors have been into the cathedral, they were looking for something to purchase. We asked them, mainly because they sat on our wall, what they would like to buy and the general opinion was something small to take home."
Mr Young's wife Tanya came up with the name Thistle Do, Mr Green suggested the tricycles from seeing similar elsewhere in Europe, and the idea was born.
Mr Young said: "We wanted to be small, classy, but also different. We'll be selling things like key rings, caps, poloshirts and umbrellas."
The trikes will offer six months of paid employment from April to September, Mr Young said.
Mrs Young will be taking on the social media side of the business.
She said: "The sellers will be in smart uniforms, ideal for photos and selfies."
Councillors agreed to grant Thistle Do a street licence, and the business will now apply for the planning permission required to trade for longer than 28 days.