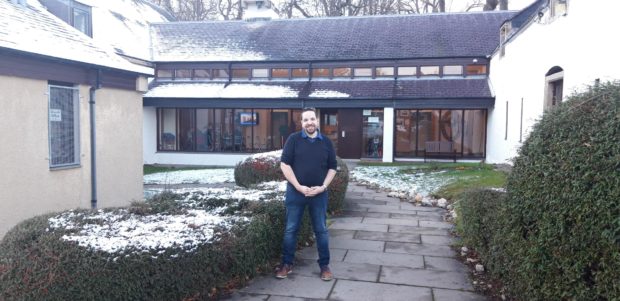 A church on the east side of Inverness may be in line for a £600,000 transformation.
Barn Church in Culloden attracts between 200 to 400 people through the doors each week.
During the first of four consultations taking place this weekend, the Reverend Mike Robertson outlined plans for the extensive transformation which aims to provide much needed space within the existing building.
He said: "My experience of working in the communities of Culloden, Smithton, Balloch, Cradlehall and Westhill over the last four years has been that whilst there are some great facilities for the community, there is still a shortage of suitable spaces for community use.  We have now homed in on an exciting design which will make our buildings more people friendly, give more flexibility and enable us to consider opening a community café."
Outlined within the rough plans, includes the construction of a new café in the main foyer and the conversion of the existing grass plot to the front of the building into a much needed 70 space car park.
Rev. Robertson says the new facilities will help deal with demand as the community continues to grow.
He added: "The population has tripled in size I think those figures for the 1970s was about 4,000 in that area. It grew to about 8,000 and now it's at 14,000.
"The area that we serve covers, Smithton, Culloden, Balloch, Cradlehall and Westhill and it also includes the area that is about to be developed at Stratton, which is coming on at pace.
"There is room for everyone to do their bit, to serve and to help and be a part of the community but yes that population is going to grow by about another 3,000 people.
"I really believe it will open up opportunities to connect with a serve the community much more and I know from the history of the barn that has always been really important to this congregation; is to connect with the community."
The church was constructed in the 1700s.