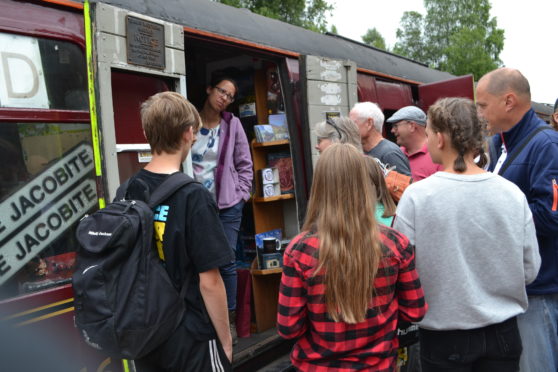 Pressure is mounting on ScotRail and Network rail to cater for increasing numbers of tourists in the West Highlands.
MSP Kate Forbes has added her voice to calls for more investment after new figures revealed rail passenger numbers up by 50,000, almost 6%, in her Lochaber, Badenoch & Strathspey constituency, and a significant increase in passengers using the iconic 'Harry Potter' line, Fort William to Mallaig.
Fort William passenger numbers are up 17,342 or 12.5 per cent , Glenfinnan's up 2,498 or 27 per cent and Mallaig's up 9,472 or 11 per cent, on a journey often described as one of the most scenic in the world.
AUDIO: Better rail services required to deal with influx of Harry Potter tourists
Ms Forbes said: "For a relatively small fishing village like Mallaig where parking is under pressure, that is a colossal increase.
"I would like to see ScotRail invest more significantly on this line, and capitalise on the clear growth in tourism the area is experiencing. Strategically, especially given the frequent delays with Fort William traffic in the peak summer months, it makes sense to get more people off of the road and onto trains."
Members of the Lochaber Transport Forum recently dubbed the West Highland Line not so much Harry Potter as Cinderella.
Brian Murphy said: "The line gets nothing. It is a lovely scenic route and lots of people want to travel on it, but there are not sufficient services, trains are cancelled and no information is given to passengers waiting at stations."
In Glenfinnan, museum curator Hege Hernaes said tourists coming by rail often had six hours to wait in the 'Harry Potter' village for a train back.
"It's all right when the weather's good, but being in Glenfinnan for six hours might not be what you wanted to do when the midges are out and it's raining."
Above: In this audio, with tourists milling about the station after the arrival of The Jacobite steam train, P&J reporter Susy Macaulay hears from Hege Henaers, Glenfinnan station museum curator about her community's hopes for better rail services
ScotRail amended this year's winter timetable to include two extra journeys between Mallaig and Glasgow and an additional return trip between Mallaig and Fort William.
The current winter service will be the last as the West Highland Line shifts to an all-year-round Sunday timetable from March 2019.
Two return journeys will be added between Mallaig and Glasgow as part of the new timetable, as well as an additional return trip between Mallaig and Fort William.
ScotRail's head of business development Scott Prentice said at the time this was a first step in a series of improvements for the West Highland Line, including trialling an improved Sunday service.
He added yesterday: " We are also in the middle of a full refurbishment programme of the Class 156 trains which operate the West Highland Line.
"These trains will be more suited to these scenic routes with the seats being aligned to the windows, air conditioning and increased toilet and luggage space."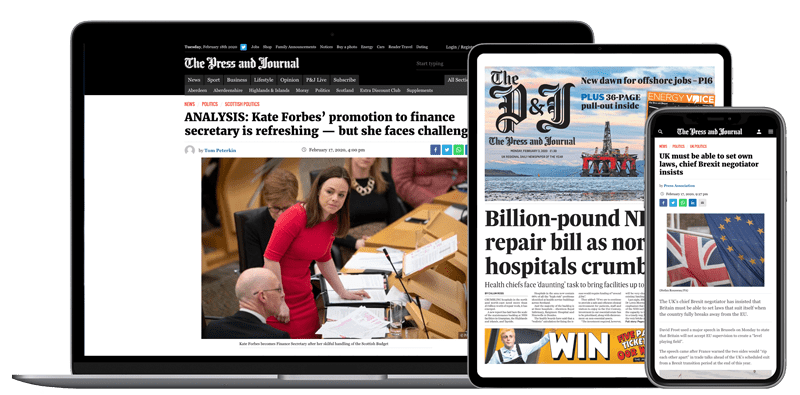 Help support quality local journalism … become a digital subscriber to The Press and Journal
For as little as £5.99 a month you can access all of our content, including Premium articles.
Subscribe