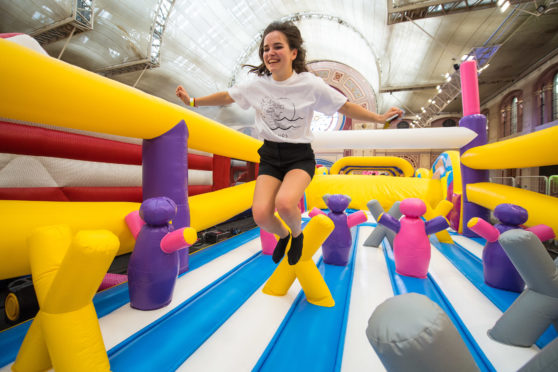 Everyone hiring inflatable play equipment such as bouncy castles this season should complete a new health and safety check list on the Highland Council's website, according to advice from the council's environmental health officers.
The Health and Safety Executive (HSE) recently issued revised guidelines for commercial operators of inflatable play equipment following the fatality last year in Norfolk involving a child and a bouncy castle, and an incident on an inflatable slide in Woking where 10 children were injured and taken to hospital.
Although the guidelines only apply to commercial operators, defined as people charging for a public event where inflatables are in use, Highland Council environmental health service says anyone hiring inflatables for a private event should also use the new checklist.
The council has written to known operators and suppliers of inflatable play equipment in the region to alert them to the new guidance.
Gregor MacCormick, senior environmental health officer, said: "Recent tragic incidents involving such equipment highlights the significant risks that can arise where operators do not effectively manage their use.
"It is essential that operators consider all aspects of the revised HSE Guidance when planning and organising activities where inflatable devices are in use, and follow the equipment's operating instructions.
"Even if the activity has been run successfully for a number of years it is important to review safety arrangements to ensure they remain effective and take into account local circumstances and current best practice guidelines.
"We are keen to raise awareness of these issues in order to allow operators to review their arrangements in line with the revised HSE guidance ahead of the spring/summer period when such equipment will be in frequent use.
"If any operators or suppliers haven't received a letter from the council please contact us."