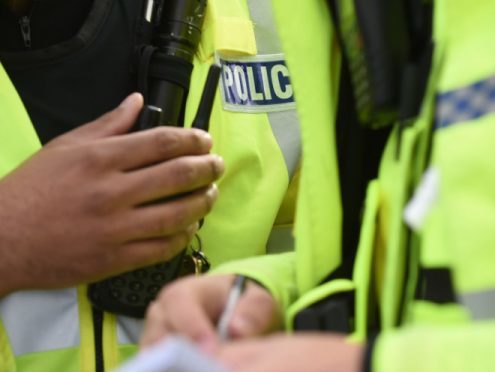 A city centre knife attack victim was less than half an inch away from a severed artery which could have threatened his life.
Ethan Cascarino threw up his left arm to protect himself as 24-year-old Andrew Macdonald tried to slash his throat with a box knife.
Inverness Sheriff Court heard that the blow was of such force the knife went straight through his arm and missed a vital artery by a tiny amount.
Macdonald admitted the assault to severe injury and permanent disfigurement which occurred in Inverness's Douglas Row beside the River Ness on October 28 last year.
He also pleaded guilty to two offences of carrying a knife, one on the night of the attack and the second on December 10.
He was jailed for a total of five years by Sheriff David Sutherland.
The Sheriff told Macdonald: "The nature of these offences and your previous convictions which also appear to involve a knife deserve a custodial sentence..
"You are fortunate that you are not facing a more serious charge given the closeness of the knife to the artery. Behaviour like this will not be tolerated."
The sentence was backdated to December 10 when Macdonald was remanded.
The court was told there was a verbal altercation between the two men before Macdonald produced the knife. He told Mr Cascarino: "You are getting stabbed."
Fiscal depute Robert Weir said that Mr Cascarino ran away, pursued by Macdonald who aimed towards the neck with the knife.
"Mr Cascarino put up his arm and the blade went through the arm, missing an artery by 1mm."
Mr Weir added that the victim managed to reach a nearby house where witnesses said he was covered in blood.
He was taken to hospital where he received surgery for his wound. Macdonald was arrested on December 10 in the city centre with the knife still in his possession after the police were tipped off about him.
Defence solicitor Clare Russell said her client was under the influence of alcohol at the time and had "little recollection" of the incident.
"But he has seen the CCTV footage and accepts his guilt," Ms Russell went on.