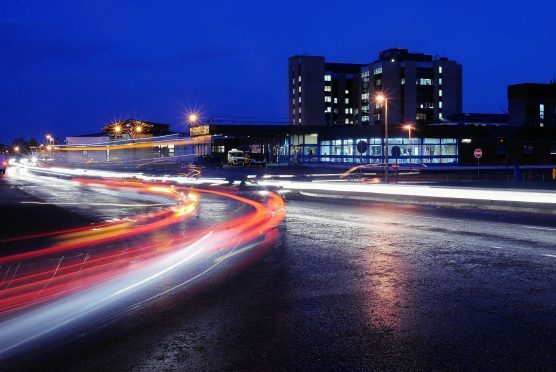 Staff at Raigmore Hospital are attempting to clock up almost 900 miles in memory of a brave youngster.
Health workers in the Emergency Department are taking part in the virtual walk, accumulating to the distance from Lands End to John O'Groats, to raise vital funds in tribute to youngster Catrina Greig.
Three-year-old Catrina, a young daughter of a former colleague at the city centre hospital, was born with Down Syndrome and after contracting leukaemia last year she sadly passed away due to suffering with sepsis during her treatment.
Heather Johnstone, senior charge nurse in the unit, explained they wanted to do something to support her family.
She said: "As of the beginning of the year the department have started a walking group. Each day those who can take part are walking to the seventh floor of the tower block in the hospital and back again.
"Our aim is to walk from Lands End to John O' Groats and I'm pleased to say that once the miles walked so far have been totalled up we have made it into Scotland so not long to go now.
"We've asked for donations from colleagues, friends and family which will be split between the Birnie Centre, which provide regular support to Catrina and her family, and Riding for the Disabled which Catrina regularly enjoyed. It seems like a small thing for us to do but we really wanted to show our support to the family."