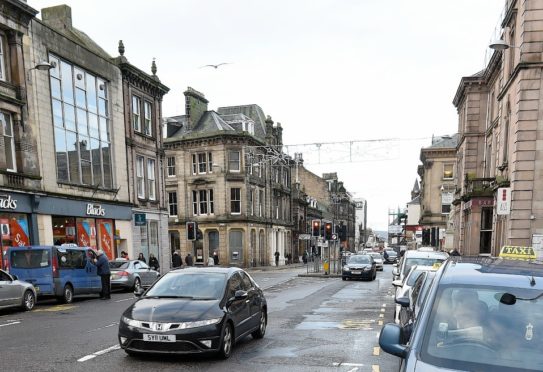 The demolition of a former city centre store – paving the way for a new housing development – is near completion.
The project to transform the building at 79 Academy Street in Inverness, formerly known as Farm Food, is another step closer towards construction of affordable homes.
The Wyvern House development is being funded by Highland Council, Highland Housing Alliance (HHA), the Scottish Government and the Highland City Region Deal, and complements the regeneration work already underway on Academy Street.
Councillor Trish Robertson, vice-chairwoman of the council's environment, development and infrastructure committee – and a HHA director, said: "It is exciting to see the redevelopment of this prime city site move a step forward.
"It comes hot on the heels of the redevelopment of 92-94 Academy Street across the road and the refurbishment of the former CAB [Citizens' Advice Bureau] offices into new homes so when completed Wyvern House is really going to play it's part in enhancing this part of the city by providing new homes and new business opportunities."
The contractor is Morrison Construction and the next stage will involve the arrival of the crane and delivery of the new build system.
Managing director of Building Highland, Donald Mclachlan, said: "It's an exciting milestone for this prestigious design and build project.
"Demolition and site clearance works that began late last year are nearing completion with the main contract set to begin in April.
''We are delighted to be working again with The Highland Council to deliver this development in the heart of Inverness, which will see our experienced team provide new homes and retail spaces."
In the 1950's and 1960's the site was the premises of the SMT Vauxhall Garage and one of its best-selling models at the time was the Wyvern car.
A Wyvern is a legendary creature with a dragon's head and wings that often appears in heraldry and features in many Celtic images.