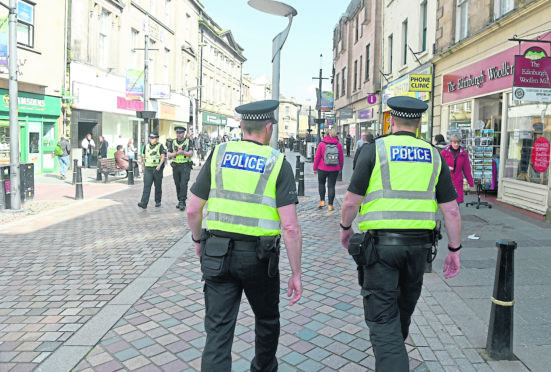 Violent crime figures in Inverness city centre are at their lowest levels for at least six years – and the area's senior police officer credits a new policing scheme with helping in the decrease.
Inverness city streets are almost a third safer than five years ago, according to new figures revealed to the Press and Journal by Divisional Commander George MacDonald.
He said thanks at least in part to the work of the beat police based in the Town House since 2017,  crimes of violence and disorder plunged well below 300 incidents last year, having been well north for a number of years.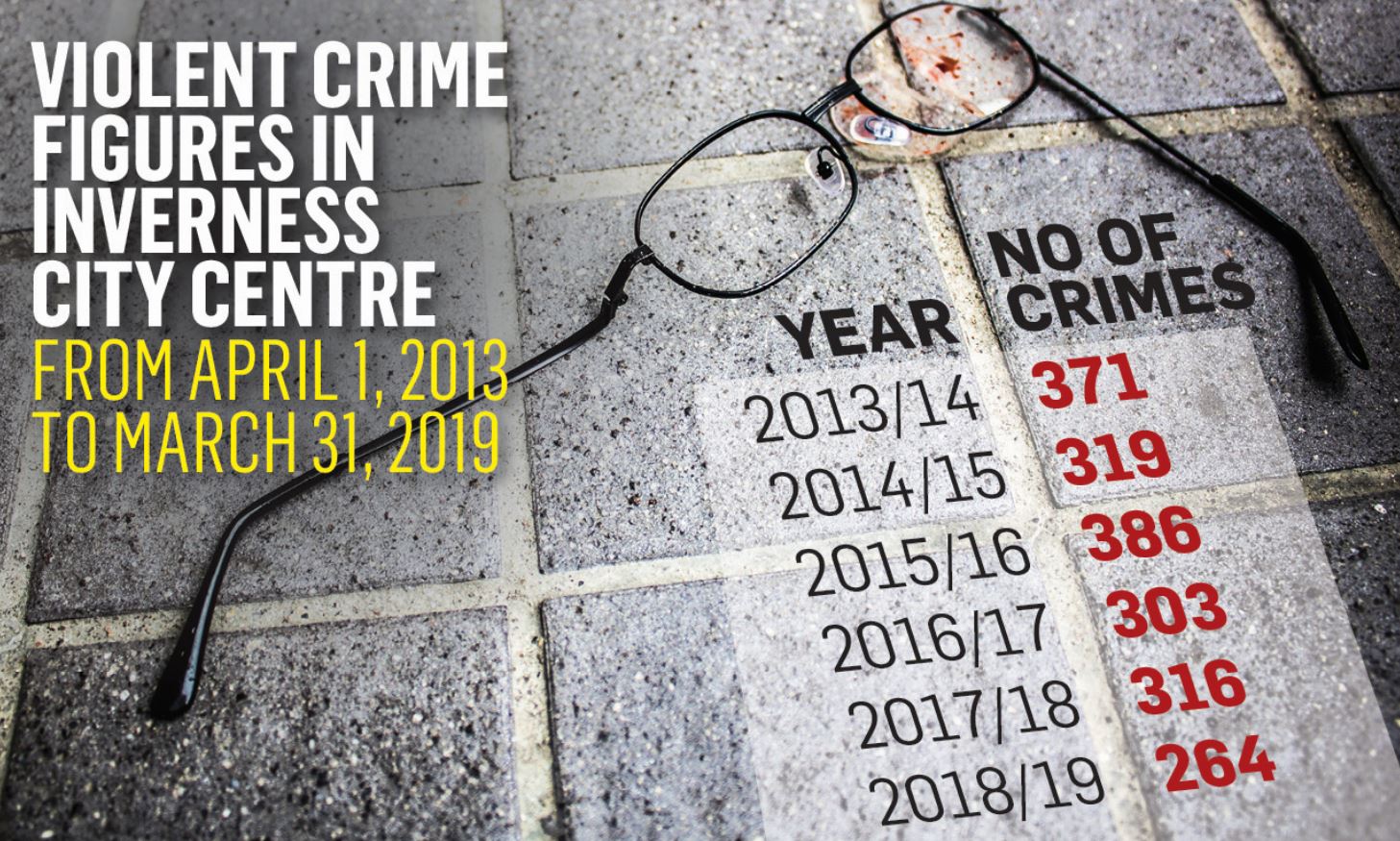 The visibility and proximity of beat police has shown such positive results that it could point the way towards similar policing models for other areas across the region, Mr MacDonald said.
"Police and partner agencies are looking at opportunities across the Highlands & Islands to develop better services in many of our townships," he said.
In the year to March 31 the number of violent crimes in Inverness stood at 264, compared to 316 the previous year, a drop of 16%.
Six years ago they stood at 371, reaching a high of 386 in 2015/6.
Mr MacDonald said: "It's just over a year since we put the city centre policing model in place, a dedicated team of nine plus a supervisor, based in the Town House.
"Supported by community and elected members, we have a stark contrast in relation to safety and police visibility in Inverness centre compared to the past.
"Across the whole of UK there are complaints about police being removed and being less visible,  whereas we've invested heavily into Inverness because we knew there were challenges and issues in city centre."
Mr MacDonald went on: "We'll still have bad things to respond to but I think we've done an incredible amount of positive work in the past 16 months establishing the policing team and building up a relationship in city.
"There are still challenges and one particular one is around about retail crime."
Figures for shoplifting announced in February showed a hike of 160 incidents last year, bringing the figure to 629.
Mr MacDonald said: "That's a significant increase, but what we're being told is that retailers are reporting more crimes to us than they were previously because police are on hand and accessible.
"I want to tell the public that almost 85% of those responsible are being detected, and that's because of the police presence.
"The interesting factor is from speaking to bigger traders, they're reporting a 20%- 30%  less stock loss than before, so we think the rise reflects crime that was already there."
Mr MacDonald said he wants his team to work more closely with retail trade.
He said: "It shouldn't just be about policing to deter retail crime, we need to work hand in glove with retailers to make sure they're making it as difficult and hostile as they possibly can for people to come and steal goods from their shops."
Mr MacDonald acknowledged the concerns of shopkeepers at the Castle Road end of the High Road where substance abusers have a tendency to gather in the summer months.
He said: "A lot of it is about streetscape and designing crime out, making it more difficult to people to engage in anti-social behaviour.
"If incidents are reported a very high percentage of all crime in city centre is detected."