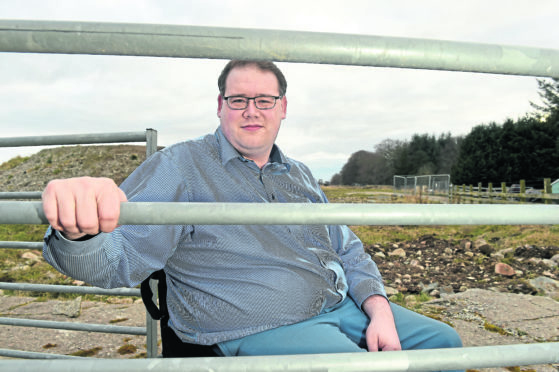 A Highland councillor says developer contributions could help pay  for a new special school to help children with support needs – and it could be established as a wing of the current Gaelic medium school in Inverness.
Councillor Andrew Jarvie spoke as autism campaigners last week announced their  intention to lobby the council for a school able to provide appropriate education for their children.
Mr Jarvie said Highland has the lowest proportion of special school places per school age population of any Scottish council.
He said he would bring a motion before the council next month to ask for developer contributions to help fund a special school.
He said: "I will be asking councillors to approve contributions of around £800 for a special school as they do in some other councils.
"This is an extra payment on top of primary and secondary school contributions, and planners would have to work it out based on anticipated figures of children with special needs."
Mr Jarvie said it would cost relatively little to outfit an existing school to the standard of a special school with all the right facilities.
"If we built a brand new Gaelic school as has been mooted, and for which there is £4m in funding available, we could covert the existing one.
"It would only take about £2-3m at most to outfit this school appropriately.
"Or a special school could be adapted from the existing Gaelic school as it now has planning permission to be extended."
Mr Jarvie met the Highland Council's chief executive Donna Manson yesterday to discuss his ideas.
He said: "I was happy to hear the council have been looking into the idea of a new school since January. Mrs Manson told me she had built a £2m special school in the Borders when she was head of children's services there."
Administration councillor Bet McAllister, who had a career teaching young people with special needs, said: "Fair play to Andrew if he can find the space.
"So many of these children area highly intelligent and we have to work with them and support the.
"They have needs that have to be dealt with differently to give them a chance in life.
"I've seen for myself how successful this can be."
A Highland Council spokeswoman said: "We recognise we need a long term view on Additional Support Needs (ASN) and we have tasked an external consultant to work with us looking at current provision – this work has just started.
"The chief executive and head of education have also had meetings with the head teachers of the ASN schools and plan to meet focus groups of parents to inform the review."