Council apologises for coloured lights at Inverness war memorial
Highland Council has apologised for the illumination of Inverness war memorial with sequenced red, green, blue and white lights.
The uplighters, timed to change colour every three seconds, are newly installed as part of a programme of works currently being carried out on the Cavell Gardens memorial by the council.
They light the series of panels around the memorial bearing the names of the fallen.
Veteran Ian Burnett, 72 from Drakies, a member of the Inverness branch of The Legion said he found the coloured lights misguided and distasteful.
Mr Burnett was a Gordon Highlander for 23 years, and worked as a council officer for 23 years.
He said: "It's nice to see new lights put in but to have lights changing colours on the plaques of men and women who made the ultimate sacrifice so we can be here today is shameful.
"It is not a showcase, it is a memorial and should be respected as such."
Mr Burnett says he has a passion for war memorials, having served in Northern Ireland and on UN tours in Cyprus.
"I lost a lot of good friends in Northern Ireland and my father served in both world wars, so it's close to my heart," he said.
He said: "I've spoken to colleagues within the Legion and they wouldn't have a problem with the lights changing to red during the poppy period, but to have them changing every few seconds I find distasteful and disrespectful to those names and families who are on there."
Inverness city manager David Haas confirmed that as part of the council investment programme for the Cavell Gardens war memorial, "the lighting arrangements are being upgraded".
He said: "The system is under test at present which has led to the accidental application of the colour changes you mention.
"Please be assured that this is being addressed and that the usual lighting of the Cavell Gardens war memorial will be resumed as quickly as possible.
"The investment programme funded by the Inverness Common Good Fund, emphasises the commitment that the City has to treating this memorial to the Fallen with the utmost respect, in consequence I would like to apologise accordingly."
Poppy Scotland and Legion Scotland said in light of the council's mistake it would be inappropriate to comment.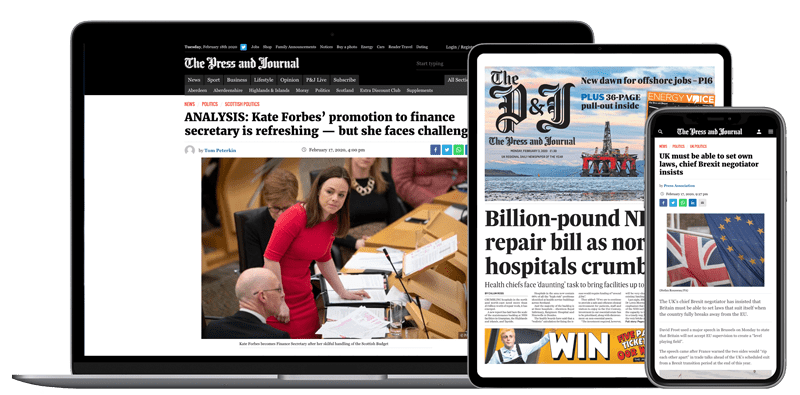 Help support quality local journalism … become a digital subscriber to The Press and Journal
For as little as £5.99 a month you can access all of our content, including Premium articles.
Subscribe