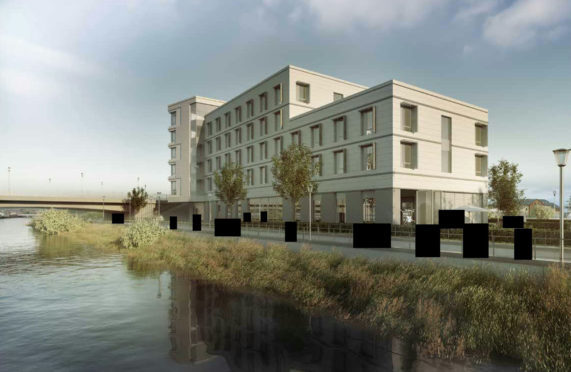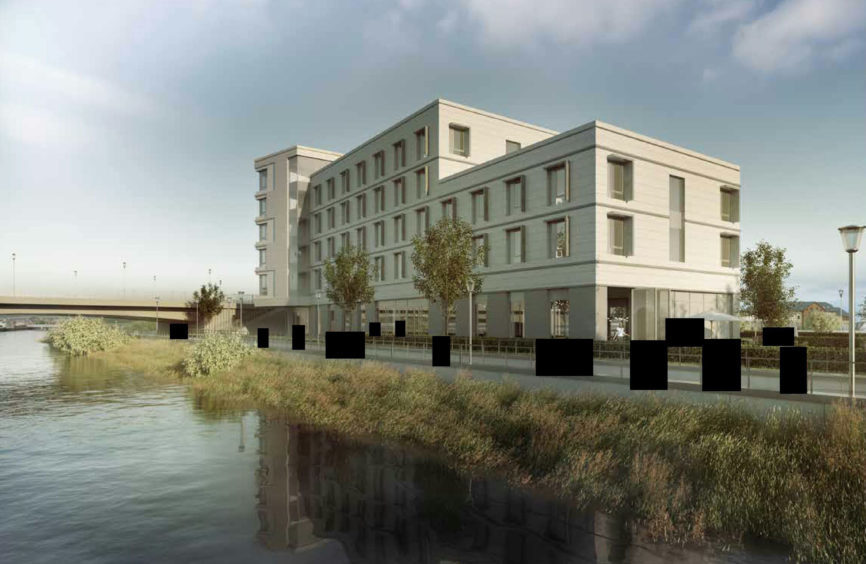 The Scottish Government has upheld a decision by Highland Council to refuse a hotel development proposed for Glebe Street, Inverness.
Vastint Hospitality had applied to build a hotel with car parking and landscaping on the long-vacant site of the old swimming pool.
Highland councillors threw out the application, variously describing the design as "hideous", "Stalinist",  a throwback to the 1960s and even "absolutely bogging".
Vastint lodged an appeal against the decision, considered by Scottish Government reporter R. W. Maslin.
Plans submitted for city centre hotel which would be "biggest in Inverness"
After a site visit, Mr Maslin said he found that it did not accord with the local development plan and there was no material consideration to justify granting planning permission.
He said: "I accept that the proposed development would have economic and tourism benefits. I find that similar benefits might well arise from developing the appeal site with a hotel that accorded with development plan requirements.
"I find that the lack of compatibility between the design of the current proposal and its surroundings would be detrimental to aspects of the city centre townscape that make the city attractive to tourists.
"I conclude that the economic benefits argument carries little weight.
He went on: "New development on the appeal site should preserve or enhance the character and appearance of the conservation area.
"The proposed development fails to do this.
"New development on the appeal site should preserve the setting of the listed buildings on Douglas Row. The proposed development fails to do this."