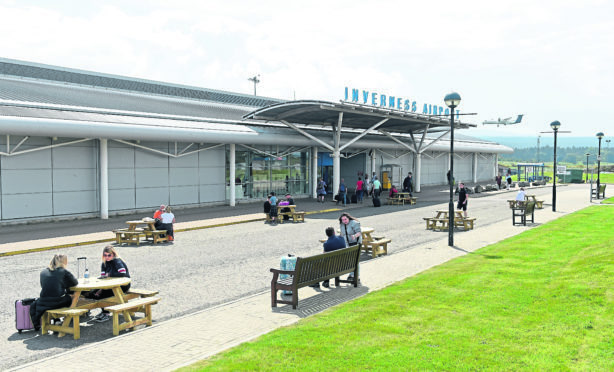 The air traffic controllers' union Prospect has fired a bitter salvo at Highlands and Islands Airport Ltd's (Hial) chief executive as north airports prepare for strike action tomorrow.
In an open letter, Prospect negotiator David Avery has warned Inglis Lyon to stop "antagonising staff  with misleading claims and focus on persuading the Scottish Government to help resolve the dispute".
Benbecula, Dundee, Inverness, Kirkwall, Stornoway and Sumburgh airports will close tomorrow.
Hial's Wick John O' Groats, Barra, Campbeltown, Islay and Barra are unaffected.
Prospect was responding to Mr Lyon's assertion yesterday that Hial's air traffic controllers are well remunerated and have already accepted a pay increase backdated to April 2018.
Mr Lyon said: "Quite simply, Hial cannot offer a double digit pay increase. Unless Prospect tempers its claim and Hial is afforded flexibility around the implementation of the Scottish Government's pay policy, I do not see a quick resolution."
In his letter to Hial, Mr Avery said: "I welcome your acknowledgement that the quickest route to resolving this dispute would be for Hial to be granted greater flexibility around this pay policy.
---
Local and Proud: Follow our new Facebook page dedicated to the Highlands and Islands
---
"Given this admission, it is disappointing that you continue to attempt to attribute blame for the forthcoming industrial action solely on Prospect and our members rather than the Scottish Government.
"The pay offer was not accepted by air traffic controllers. It was formally rejected at ballot on the offer by 94% of air traffic members.
"While Hial implemented the award it was on the clear understanding that the offer was not accepted by air traffic controllers…the offer was rejected then the results of the indicative (97% rejection) and statutory ballots (90% rejection) should have made this clear.
"This is not a rejection by a small majority of 'troublemakers' these are near unanimous rejections on high turnouts.
"The sustainability of the current service provision is being called into question and can no longer rely on short-term solutions that fail to address underlying structural issues. The key issues include retention and recruitment challenges across many of the airports in the Hial portfolio…The exercise to attract currently valid controllers was undersubscribed and salary was one of the factors for a number of offers being turned down."
Mr Avery ended his letter saying Prospect was committed to resolving the dispute, "but it requires that the company engages with the fundamental issue which is below inflation increases to staff pay over a protracted period of time. Thus far you have failed to do so."
Hial declined to comment on Prospect's letter.