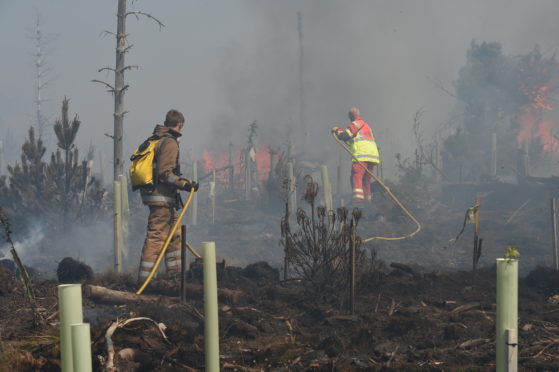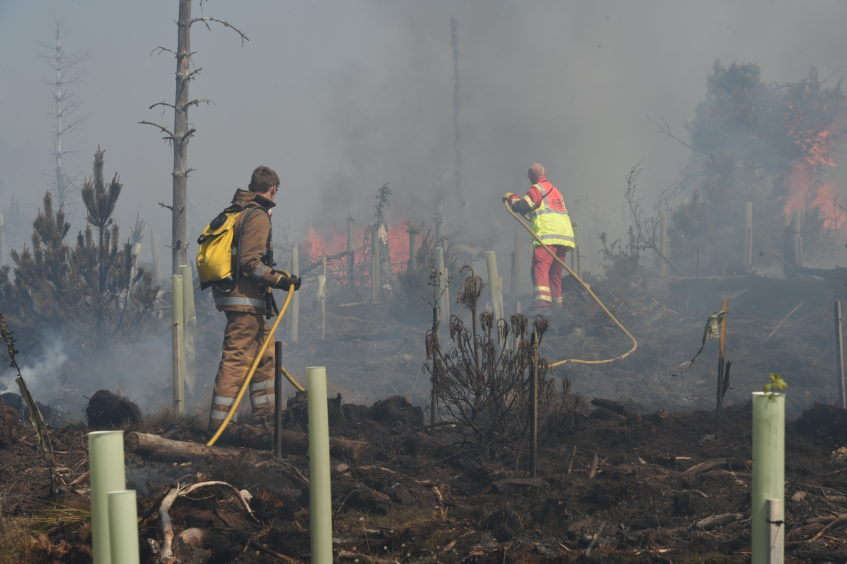 The recent massive wildfires in the Highlands and Moray were caused by a perfect storm of conditions – and the danger is not over yet despite the recent rain, the north's senior fire officer has warned.
Rab Middlemiss said low humidity, a long dry period and high winds were the ideal conditions for the spate of wildfires over the past few weeks, including those in Melvich, Sutherland and Dunphail, Moray which took days to extinguish.
The fires took hold in terrain made up of peat, heather, gorse and bracken.
Now reignition is a possibility, Mr Middlemiss said yesterday, as fires in such terrain can burn along roots up to 2m deep, and risk re-igniting when warm, dry windy conditions return.
Evacuation fears as fight against latest Moray wildfire entered third day
He said: "The public and landowners should remain vigilant and report any re-ignitions in the affected area right away.
"However the public shouldn't be unduly concerned if they see fire vehicles in the Melvich area over the next few days as we are continuing to monitor the site.
"The big Golspie fire last year reignited after 23 days, so monitoring is essential to catch fires early if they flare up again."
Mr Middlemiss said tackling what are likely to have been the biggest ever wildfires in the north of Scotland was "serious and challenging".
---
Local and Proud: Follow our new Facebook page dedicated to the Highlands and Islands
---
He said: "At the same time as Melvich and Dunphail were underway there were also big wildfires in Skye, Ardnamurchan, Wester Ross and Inverness-shire.
"At one point we had 12 appliances in Melvich, including from Perth and Dundee.
"The advantage of being a single service now is that we could call on these resources."
Mr Middlemiss paid tribute to the crews and communities who came together to tackle the blazes.
He said: "The conditions were difficult, it was physically demanding, with the wind blowing the fire faster than crews could run.
"We had senior officers up doing detailed tactical plans based on the forecast, the wind direction, what forestry and properties were potentially at risk, what roads needed to be closed and vitally important, how to keep an exit route open for the fire fighters.
Power supply wiped out as wildfires grip the north and close a section of busy North Coast 500 route
"Thankfully no property was directly affected and there were no serious injuries which is testimony to the professionalism of the crews and senior officers and all the estate workers and community members who assisted the effort.
"The communities fed the crews which was vital, they were doing long shifts with only a few hours off."
Detailed de-briefs underway will be an opportunity to share lessons learned and look at future resourcing, Mr Middlemiss said, adding: "Climate change may well be a factor, making such incidents more frequent in future."
He said: "We will be looking at more water-fogging units which run off all-terrain vehicles and can spray onto the fire, and industrial leaf blowers whose fanning effect can smother the flames."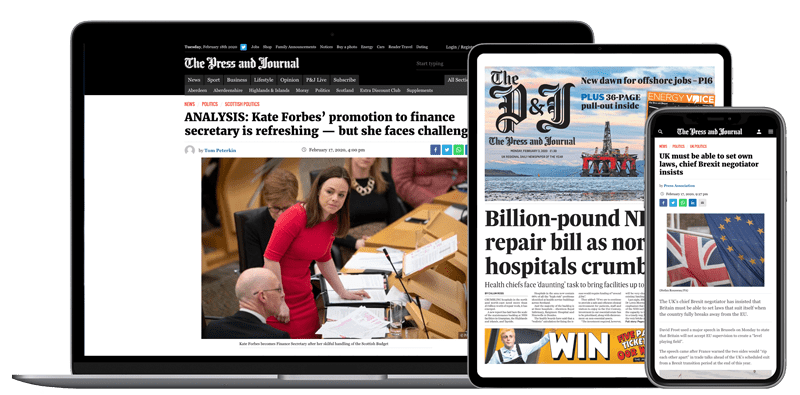 Help support quality local journalism … become a digital subscriber to The Press and Journal
For as little as £5.99 a month you can access all of our content, including Premium articles.
Subscribe