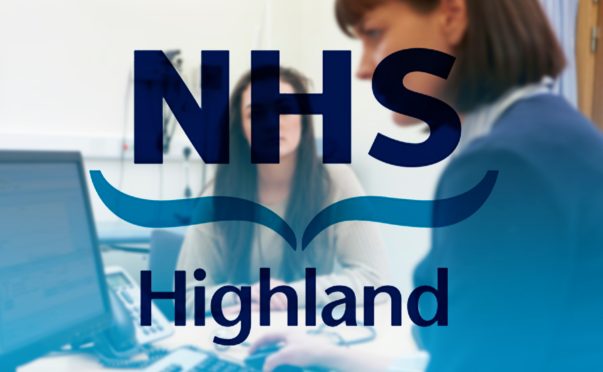 NHS Highland's interim chairman has apologised unreservedly to members of staff who "have not been treated according to the high standards we expect".
Professor Boyd Robertson read his statement at the first NHS Highland board meeting since the Sturrock Report into allegations of bullying and inappropriate behaviour at the health authority.
He said: "We welcome publication of the Sturrock report commissioned by the Scottish Government into allegations of bullying within the health board and fully accept the recommendations.
"As a board we would like to express our gratitude to John Sturrock and to all of those who contributed to the report.
Damning report reveals bullying culture left NHS workers 'feeling suicidal'
"The report finds that bullying or inappropriate behaviour has occurred within NHS Highland and we apologise unreservedly to those members of staff who have not been treated according to the high standards we expect.
"The board acknowledges that there were short comings in the way it dealt with the issues raised and will reflect upon how it must improve.
"The report is comprehensive and contains a number of important conclusions and proposals which are currently being carefully considered and an initial draft action plan prepared. The board will consult with a wide range of staff groups and external stakeholders to ensure that, in taking action, it represents as broad a spectrum of views as possible.
"We realise that there are varying views about the content of the Sturrock report and that people have reacted to it in different ways. The report recognises the concerns raised by the whistleblowers, but also acknowledges that others feel hurt by some of the allegations. It is important as a board that we consider the needs of all our people.
"The board will provide assurance and take full responsibility for ensuring that the issues raised in the report are addressed and that we will lead by the same constructive, respectful and compassionate approach we expect others to follow.
Health secretary apologises to NHS Highland employees after bullying report revealed
"In the coming months the health board will focus on healing, reconciliation and building a positive culture based upon care and compassion, and dignity and respect for everyone. Values such as openness, honesty and responsibility will underpin an approach which will also deliver quality care and team-working."
Board members largely remained quiet after the statement, but some responded.
Non-executive director Ann Pascoe said: "It's with a real sense of relief that I hear the chairman say sorry.
"We've already had the chief executive say that and I am very pleased we are finally at the point where we can perhaps draw a line and say we need to move forward and fix what was wrong."
Ann Clark, also a non-executive director, said: "It's welcome that the report acknowledges that our staff are caring and delivering a good service and that many of them are having a positive experience and indeed going above and beyond anything you could expect of them."
Ms Clark said it was also reassuring that under new chief executive Iain Stewart's guidance a number of the Sturrock recommendations were already being tackled, such as the appointment of a full-time Human Resources director and the introduction of improved staff communications.
She went on: "It's also clear that all of us have individually been doing what John Sturrock has asked us to do and reflected personally on our experiences over many months.
"We need to realise we can get deflected from the information that's in front of us by our own emotional reaction to the situation we're in.
"On reflection that's something that perhaps happened, the board did get caught up in the moment. Perhaps we took too much reassurance and didn't look enough behind the evidence that was there."
Area clinical forum chairwoman Margaret Moss said: "Our response must include listening to the views of people who have been very quiet in all this as well as the people who have spoken out."
Professor Robertson said it was a work in progress.
He said: "Today is a decisive first step for us as a board, but we go forward together to address these very real issues that have been identified, difficult, challenging as they are."
Health secretary Jeane Freeman has asked for a report on the board's proposals for implementing the Sturrock report's recommendations.
This information is to be delivered by this Friday May 31, followed by a visit from the Ms Freeman on June 21.
John Sturrock will visit the board on June 6.
Argyll and Bute integrated joint board will be discussing the findings of the Sturrock report today.
A separate report has been recommended for the area.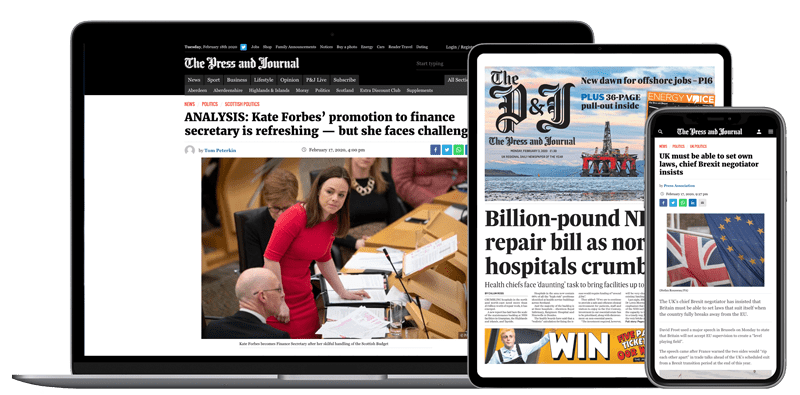 Help support quality local journalism … become a digital subscriber to The Press and Journal
For as little as £5.99 a month you can access all of our content, including Premium articles.
Subscribe