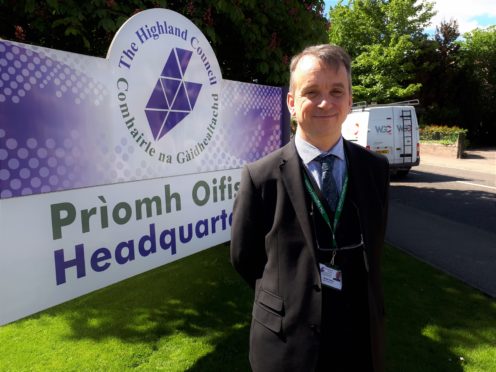 Highland Council yesterday unveiled plans to transform its education service and bring the council out of the lower levels of attainment where it currently stands against national performance.
Interim head of education Dr James Vance told councillors at the Care, Learning and Housing (CLH) Committee in Inverness yesterday that a change of culture is needed to place children at the heart of the service, keep a relentless focus on learning and teaching and be ambitious for all staff and young people.
Mr Vance said: "A lot of our outcomes are in the third and fourth quartiles, and that's not what I believe we deserve, and not reflective of the ambition we have for our community.
"We have a lot of good people who work in care and learning, work really hard, and therefore if we're not getting the outcomes we want, more of the same isn't going to do it.
"We need something different is we're to change the pattern of results we're getting.
A team of five head teachers has been seconded to the Education Transformation programme for a year to help embed identified improvements in the education system.
They are Nigel Engstrand of Inverness Royal Academy, Tania Mackie of Ben Wyvis Primary , Annika Jansson of Inshes Primary , Julie MacDonald  of Nairn Academy  and Claire McGonigal of Grantown Grammar.
'Improvement families' of schools are being created from schools with similar characteristics across Highland to share experience and work together on the challenges they face.
A new comprehensive training strategy will also be rolled out for all school-based staff and Highland-wide collaboration to respond to priorities recently identified by head teachers to improve education outcomes.
Mr Vance said: "The planned changes in our education system are based on national and international research, and on the advice and guidance of Education Scotland, Association of Directors of Education Scotland, Scottish College of Educational Leadership and the Scottish Government.
"Teachers are our ambassadors for delivering quality teaching, the most important determinant in children's outcomes, and this is why we are focussing on leadership development and on adopting a co-ordinated approach to training; to support the ongoing development of our staff."
Councillor John Finlayson, chairman of CLH said: "Establishing collaborative practices between teachers within and across schools will inform ongoing improvement priorities based on a culture of trust and reciprocation.
"Across Highland we will be able to offer expertise, support and challenge in key functions to schools and across identified families of schools.
"Our aim is that all pupils, regardless of background or circumstances, will become successful learners, confident individuals, responsible citizens and effective contributors with the knowledge and skills needed to participate as they choose in the life of their communities and cultures."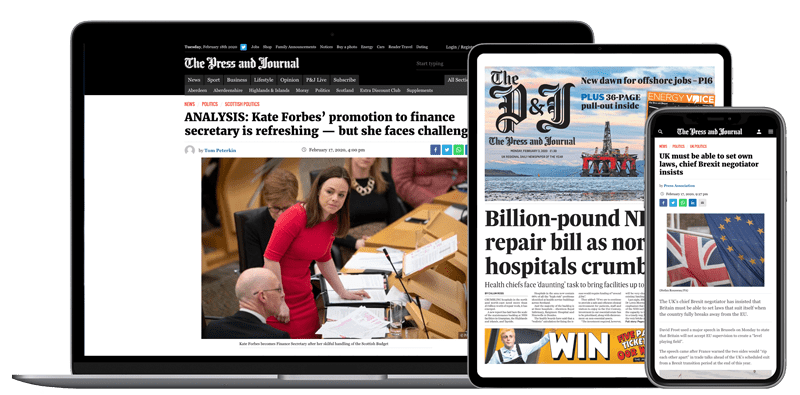 Help support quality local journalism … become a digital subscriber to The Press and Journal
For as little as £5.99 a month you can access all of our content, including Premium articles.
Subscribe